Share this item with your network:
Hybrid cloud command and control

Nmedia - Fotolia
Network function virtualization unifies the data center
Network function virtualization is shaking up the networking status quo in large data center environments.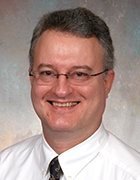 By
Server and desktop virtualization, cloud computing and mobile device integration strain data center networks.
The traditional remedy was implementing a variety of expensive and proprietary network devices.
"The segmentation of network communications in these shared environments required separate network devices in order to assure connectivity, performance and security," said Jerry Irvine, CIO at Prescient Solutions, a cloud-based IT solutions provider.
Enter network function virtualization (NFV).
With NFV, data centers perform segmentation using virtual devices rather than dedicated hardware. This decreases purchasing, powering, cooling and racking requirements. In addition, network configurations are centralized in the virtual devices, reducing the need for management and troubleshooting resources, Irvine said.
Not surprisingly, almost every Internet service provider, network infrastructure device manufacturer and large software developer is on board in developing NFV.
Data center operators, too, stand to benefit from NFV. In theory, NFV should make the data center more agile, simplify device provisioning and cross-pollinate networking skills with operations skills, blurring the lines between networking and operations staff members.
"Network function virtualization is primarily about a change in the physical requirements and proprietary nature of traditional network equipment," said Tim McElligott, senior consulting analyst at Frost & Sullivan's Stratecast, a telecommunications consulting firm in Mountain View, Calif. "It makes the network more flexible, allowing the data center to dynamically relocate, reconfigure, and scale network functions and services in near real-time on commodity hardware."
NFV is part of a larger trend of moving IT functions out of dedicated hardware and into software. As Marc Andreesen, a venture capitalist and founder of Netscape says: "Software is eating the world."
Function, functions or service? All NFV
Networking specialists make fine-grained distinctions between network function virtualization, singular, and network functions virtualization, plural.
"Functionally, network function virtualization is about moving higher layer [L4 through 7] network functions [e.g., load balancing, firewalls] from their embedded state in network devices and putting them into software that the data center can deploy on commodity servers," said Peter Christy, networking research director at 451 Research in Boston.
Network functions virtualization is a specific form of NFV driven by carriers and mobile operators and standardized by ETSI, the European Telecommunications Standards Institute.
In the data center arena, some experts refer to NFV as network services virtualization (NSV), said Lee Doyle, principal analyst at Doyle Research in Chicago. Generally speaking, the industry recognizes NFV/NSV as a cloud service in the data center -- it virtualizes functions that run on commodity servers.
In a data center context, NFV/NSV virtualizes server load balancing, local area network optimization and security functions, among other things such as routing, Doyle said.
Proprietary systems, beware
Network function virtualization replaces proprietary hardware-based routers and other equipment with industry standard, centrally managed commodity servers, Stratecast's McElligott said.
"In the network, NFV allows routers, firewalls, content delivery systems, end-user devices and almost any other network function to run on-demand as software on virtual machines on shared servers," he said.
Among the network services that stand to be affected are DNS, Network Address Translation and caching, which were traditionally provisioned in fixed increments, each with its own proprietary hardware platform, said Mark Thiele, executive vice president for data center technology at Switch SUPERNAP, a colocation data center provider.
"In the traditional model, you would have to build a network with four to 10 proprietary appliances," Thiele said. "The data center would likely underutilize each appliance."
By introducing NFV (and, in a perfect world, software-defined networking), you push those services onto software that can run on any white box server, he said, resulting in better resource management, lower Capex and Opex, and improved provisioning times.
This could also have implications for data center refresh times, according to 451 Research's Christy.
"Network function virtualization sets the organization free to refresh servers when chip technology gets better without waiting for new specialized devices to hit the market," he said.
The IT operations upshot
In many cases, network function virtualization will allow data center managers to be more agile.
"The impact on a data center environment would be more work done, more quickly, at lower cost, with less risk," said SUPERNAP's Thiele. "In other words, you could deploy an application environment into production in minutes versus days or weeks."
NFV will minimize the number of strange devices for operations to rack and cable, Christy said. Data center operators will realize quicker time to delivery of service because they are not waiting on the purchase, shipment, installation and configuration of special hardware, added Ryan Shultz, enterprise architect at Involta, a data center provider.
But NFV will also be problematic for data center managers in that it will force systems, storage and applications teams to understand network concepts, Shultz added.
"People will have to become less siloed because NFV will create a hybrid position in the data center over time," Shultz said. "Data center staff will need skills to work in virtualization, systems and networking, or at least a working knowledge of these."
This change won't come without sacrifice. "As you blend their skillsets, employees are going to be concerned about knowledge dilution," Shultz said. If a staffer's goal was to be the best they could be at systems, for example, requiring that they have knowledge in an area such as networking could divert them from developing their existing skillsets.
To some people, their value is in their narrow, deep expertise. But budget pressures combined with the virtualization of new platforms like networking will blur the lines between operations and networking, Shultz predicts.
Ultimately, network function virtualization should be worth the trouble.
"Beyond improved performance, elasticity and speed of deployment, NFV will enable management with a greater ability to do effective change management, maintain training levels and satisfy customer requirements," said SUPERNAP's Thiele. On balance, that should appeal to most data center professionals.
About the author:
David Geer writes about IT, data centers and DevOps for national and international publications.
Dig Deeper on Converged infrastructure (CI)