Migrating from Unix-Linux in 7 steps
Make sure you've got all your bases covered with this checklist on the process of migrating from Unix to Linux.
Unix and Linux may be similar, but the differences between them could boondoggle a Unix-to-Linux migration. This checklist offers advice on planning key aspects of your Unix-to-Linux migration. Learn how to compensate for architecture differences, get a free chapter download and evaluate your migration needs thoroughly.
Did you find this useful or did we miss something? Email us and let us know!



Unix-to-Linux Checklist: From start to finish



Home: Introduction


Unix or Linux: Evaluating your choices


Unix to Linux porting: Project considerations


Unix apps to Linux: Tackling platform and architecture differences


Assess the mess: Porting Unix apps to Linux


Getting started: Planning your migration


Getting started, part 2: Admistration of your new systems


Getting started, part 3: Tying it all together


Need an answer? Ask an expert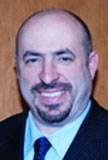 Ken Milberg, Unix-to-Linux migration expert
Kenneth Milberg is systems consultant with his own independent consulting firm,Unix-Linux Solutions. He has fifteen years' worth of experience with Unix and Linux systems, as well as broad technical and functional experience with AIX, HP, SCO, Linux and Solaris. Milberg holds certifications with IBM (IBM Certified Systems Expert -- eServer p5 and pSeries Enterprise Technical Support AIX 5L V5.3 & IBM Certified Specialist –HACMP), SUN (SCNA,SCSA), HP (HP Certified –HP-UX administration) Cisco (CCNA) and Oracle (OCP-DBO).