Evaluate
Weigh the pros and cons of technologies, products and projects you are considering.
Load balance your data center to find untapped power capacity
Load balancing data center power can be a good way to gain untapped capacity.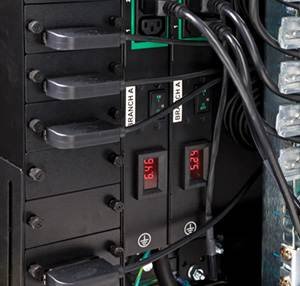 Balancing the data center power load correctly can be a key way to realize extra power capacity in the facility. Pete Sacco, president of PTS Data Center Solutions, said that when many data centers install their three-phase uninterruptible power supplies (UPSes), they end up plugging it into a power panel in a way that doesn't maximize potential. In particular, they might plug too much equipment into the "A" phase of the panel when there is plenty of capacity on the "B" and "C" phases.
"If I have loads of 186, 52 and 31 amps on my phases, I know that I can take loads off of A and spread them to B and C," he said. "I've actually done nothing to deliver more power. I've just load-balanced it."
Sacco added that what often happens is a contractor would rather put in more capacity than balance the loads. The problem is when there's no more capacity to add.
NEXT: Using a very IT solution, server virtualization, can have big facility results.
PREVIOUS | 1 | 2 | 3 | 4 | 5 | 6 | NEXT
Dig Deeper on Data center design and facilities