Share this item with your network:
OpenStack infrastructure turns to containers

momius - Fotolia
Lack of open source support continues to pose IT challenge
Open source software and hardware continue to infiltrate the data center, but the lack of professional support remains a top business and IT concern.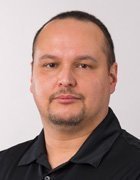 By
Open source software has had its successes, along with its failures -- sometimes with the same products. Open source, in concept, is ideal for the customer and reduces costs by removing the proprietary hooks to a specific vendor. But, as many have found, complexity and a lack of professional open source support is an incredible barrier to getting it up and running. While this is still being worked out for software, another initiative is being pushed forward for both networking and server gear. Some of the biggest companies in IT are behind it, but does that mean it's going to work, and is it right for you?
Open source hardware has a very unique place in IT today. Hardware manufacturers often place a value -- and charge accordingly -- on both the name and services that come with specific hardware today. The idea is that a name carries a level of quality, reliability and features with it, and that customers are willing to pay more for a brand they trust. Interestingly, industry consolidation has removed many of the unique hardware vendors in the market. As a result, many of the internal components to servers and switches are very similar, even between rival vendors. While hardware products from different vendors are not exact replicas, this component parity often leaves them similar enough to negate a distinct hardware advantage over a competitor.
Once you couple this trend with virtualization technology designed to abstract the hardware from the guest operating systems, some will question the true value of the dedicated hardware vendor. As you look at web-scale companies, such as Google, Facebook and Amazon, they have gone so far as to create their own servers and network switches. Of course, most organizations simply can't design their own gear, but they can support the Open Compute Project, designed to provide a community approach to the creation of open source hardware. For consumers, the ability to pull away from the vendor lock-in scenario could come with tremendous capital cost savings. While this may be a true possibility, there are more than a few points that show this transition could have a cost as well.
"It's all the same on the inside," has become a common phrase. This is both true and false. Yes, a lot of the gear on the inside is indeed very similar or may contain many of the same chips, such as an Intel processor. However, that does not mean it all works together the same way. Yes, most components in a server should be compatible and may even appear on the same hardware compatibility lists, but that doesn't mean they will play well with each other. Sometimes software and drivers are to blame, but that is also why many people pay the additional costs to ensure all of the software and hardware does, in fact, work together smoothly.
That leads into the second challenge -- the lack of open source support. In IT, things will break. It's a fact of life that we cannot avoid. The challenge is in how we address it when it does. Searching the web and discussion boards is a common starting point. When that fails, we turn to tech support, which can be either good or bad. Despite the quality of that support, at least we can still reach some sort of help.
However, finding professional open source support for platforms can be more of a challenge. While community support can be detailed and helpful, it can also lack some or all of the service-level agreements of a traditional support model. This can be devastating to an organization that is in need of critical support in a timely manner. Some vendors will provide support for open source products at a cost. While this model is often more cost effective than traditional hardware vendors, it does contribute to a loss of some of the cost savings you gain by going with open source hardware.
Open source software or hardware is not going away any time soon; it will continue to grow and mature. However, it is not growing as predicted. If that were the case, we would all be running Linux on the desktop. Data center software and hardware is much more than an IT decision -- in today's modern world, this infrastructure drives the business.
For IT departments found in companies like Facebook and Amazon, it makes business sense to invest in custom open source hardware. For the rest of us, open source hardware is simply interesting -- something to look at from afar. If it gains enough traction, it might help level some of the costs in the data center. For most businesses, however, open source will remain on the outside of the data center -- at least until the cost savings can outweigh all of the business concerns, such as the lack of open source support.
We are still waiting for that shift to occur with open source software, so I would not hold my breath for the coming revolution of open source hardware.
About the author:
Brian Kirsch is an IT instructor at Milwaukee Area Technical College.
Dig Deeper on SDN and other network strategies