Evaluate
Weigh the pros and cons of technologies, products and projects you are considering.
IT career paths for 2012: Advisory Board roundtable
Keen business sense and strong real-world experience are key attributes for growing IT careers.
In today's turbulent job market where many organizations are cutting staff, IT professionals with a freshly minted diploma and a few certifications won't catch the attention of many hiring managers. As the IT landscape shifts toward virtualization and cloud computing technologies to reduce costs, adaptable professionals with a broad skill base and business management experience will get noticed — even in this slow economy.
So what's the temperature of IT employment in 2012? To answer this question, our Advisory Board discusses the skills and expertise for entry-level staff, the shortcomings of new IT staff, the value of formal education, and the career path within their own organizations.

Bill Kleyman
Entry-level engineers need to broaden their skill set beyond simple data center design and maintenance. Knowing and understanding networking and infrastructure management will always be important, but newcomers need to start embracing cloud technologies. Many organizations are deploying a distributed data center infrastructure where some components are completely cloud-based. Knowing how to manage these types of cloud and mixed environments will become an even more important skill set.
Today's young administrators always need to continue learning. Technology changes almost every day and too often junior engineers fail to include new technology designs into their daily jobs. For example, many organizations now look for engineers who are versed in cloud design and maintenance. This is because distributed infrastructures are becoming more commonplace in many environments, so cloud-savvy engineers have a step-up when designing the growing data centers of large organizations.
Education and certifications are always important, but they are certainly not the standard. Many engineers start with a small base of knowledge, then move on to obtain their MCITP (Microsoft), CCA (Citrix), A+ (CompTIA) certifications and others. This provides a great base, but there's truly no replacement for real world experience. Formal education can only take a young engineer so far. After that, the real-life data center takes over. The best recommendation for up-and-coming administrators is to get out there and get started. Even while in school (both undergraduate and graduate), entry-level engineers have the opportunity to intern or work part-time (or even full-time) in their field of study. The more experience one is able to obtain, the easier it will be to learn new technologies and get ahead.
In terms of career growth, public, private and hybrid clouds are in big demand. Organizations are looking for engineers who have a solid grasp of networking and data center design and can apply that knowledge to cloud technologies. Google, Microsoft, Citrix, VMware, IBM, Hewlett-Packard, Amazon and many others are developing massive cloud offerings to help organizations distribute their environment and facilitate growth. Positions such as "Jr. Cloud Engineer" or "Jr. Virtualization Administrator" all speak to the new wave of demands made by leading firms. As wide area network speeds become more robust and more organizations see the benefit of the cloud, entry-level data center administrators who are cloud-ready will have an advantage over others.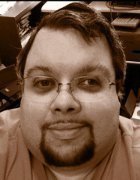 Bill Bradford
The most important entry-level skills and expertise would involve problem-solving skills, enjoying challenges and common sense. Getting a degree, passing a test, becoming "certified" on one product or another – those are all nice – but they're no substitute for real-world, in-the-trenches working knowledge of the systems and software you're managing on a daily basis. I've said for years that the best way to learn a system was to break it, fix it and learn to not break it again.
The problem with today's newbies is that too many of them are coming out of IT "certification mills" with only the knowledge required to pass the final tests, and no real-world, on-the-ground, hands-on experience with actual products. They lack the ability to see the big picture of how various parts of an enterprise (both hardware and software) fit together.
Certain certifications, such as the RHCE or CCIE, will earn respect from me, but something like A+? I'd rather hire a kid who built up a Linux cluster from spare parts at home or someone who worked their way up to Ops from entry-level tech support than someone who is fresh out of school with a degree.
For career growth, if you're happy doing what you're doing, don't worry about moving around. Move around if you start feeling bored or if you want to move into a management track. However, I do have one suggestion: When looking for managers for IT people, make sure that manager is a former IT person and has the experience to speak with IT professionals on a technical level.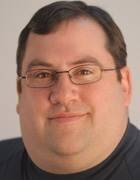 Chris Steffen
With skills and experience, I look for an understanding of how computers and operating systems operate, coupled with a strong desire to learn everything there is about the systems that they are administering. As a rule, I can train someone to be a proficient system administrator, but I cannot train the work ethic needed to be truly excellent.
The problem I see with new personnel is that no one wants to start at the bottom. There is more to computer administration than boxes and wires. There needs to be an understanding of the business and learning the business often takes time. The best system administrators are those with the necessary computer skills and also an understanding (or a desire to learn) about the business.
In general, certifications speak to two things: the ability to test well and the experience of the individual. There are many people that have a dozen or so letters behind their names. But if the letters are not backed up with real experience, the certifications hold little value. Some certifications (like the CISSP and CCIE) require documented and certified experience in the field before the recognition is awarded, which is why these generally carry more weight. In actual practice, I look for a variety of certifications or degrees. For example, security folks must have (or have the ability to receive) the CISSP. Microsoft and Cisco certifications are interesting, so long as the business uses Cisco and Microsoft.
Formal education is also important but not as important as experience. A computer science degree might give an individual basic knowledge in programming, but most businesses have their own programming processes that the individual will need to learn, as well as enterprise-class tools. I did most of my initial programming in vi (or Notepad), and the modern programming environments are quite a bit better than that!
From a career perspective, we hire the entry level from the outside and promote from within as the employee gains experience. Experience, education, certifications and understanding of the business are great ways to move up. And as always, any other skills you can contribute to the business are always a plus. And never underestimate the soft skills side of the job; communications, speaking, presentation building and writing are all important.

Robert McFarlane
What I see most is too narrow an understanding of a specific facet of the operation. Granted, many people are hired as experts on a particular network topology or operating system, particularly in larger enterprises, but their "tunnel vision" can result in fundamentals being overlooked. I must also admit that I don't see how anyone can keep up with all that is happening in this field any more than a doctor can be expert in every area of medicine. But a doctor still has certain basic training, has been exposed to all the areas of medicine and recognizes the importance of each element of the body's function. And we have probably all heard of a specialist in some medical field, like orthopedics, being suddenly faced with a woman in labor or a heart attack victim and, after handling the situation, saying, "I haven't done that since I was an intern." Many in IT would be hard-pressed to step into a similar situation.
There's also the fact that computer science curriculums today often skip over the foundation that old-timers used to get by necessity. Newbies may be whizzes at network configuration or optimizing an operating system but have little understanding of how a program really works or what's happening inside a processor or network switch. Back to the doctor analogy: A plastic surgeon has no reason to know how to unravel the human genome but certainly knows what it is and how it may have caused a condition he or she is facing. Likewise, the orthopedist has certainly been schooled in the fundamentals of hematology and neurology, even though they're not his or her areas of specialization.
In short, an IT professional today will certainly have accumulated more knowledge and experience in one area than in another, but a broader base of fundamental knowledge is necessary to keep up with the changes and to work effectively as part of a team creating a highly complex system. And I would be remiss if I didn't add to this the importance of also having some understanding of the physical infrastructure of the data center. I'm certainly prejudiced in this regard since I teach the subject to IT people, but without some understanding of at least the power and cooling requirements of modern computing hardware, getting it to perform reliably over the long term can become problematic.

Robert Rosen
I really don't hire entry-level IT staff today. But when I did, the key factors that I looked for were a willingness to learn, an ability to pick up new technology and, most important, an ability to work with people on all levels of the IT scale, from experts to the beginner's level. The biggest issue with entry-level IT staff today is a lack of soft skills — the art of dealing with people within IT and elsewhere within the organization.
In terms of formal education and certifications, I don't value certifications, as they often don't translate into practice. I do like degrees in the technology fields, such as computer science and engineering. Although the best software developer I ever had was a music major.
I see systems analysis as one of the more meaningful career paths available for IT, but staff cannot underestimate the value of those soft skills like management and simple professional interrelationships – learn to deal with people – that will help you move up.
Career options for the dedicated
Ultimately, successful careers in IT depend on a mix of focus and flexibility that supports a broad technological understanding along with a solid knowledge of the business and its needs. Education plays a part, but it's the willingness to roll up your sleeves and learn that often makes the difference in your career growth. It's a tall order – there's no doubt about it – but dedicated IT professionals can continue to follow a challenging and rewarding career path.
Dig Deeper on Data Center jobs and staffing and professional development