Share this item with your network: BACKGROUND IMAGE: iSTOCK/GETTY IMAGES
Hyperconvergence emerges as a data center building block

iSTOCK/GETTY IMAGES
Get started
Bring yourself up to speed with our introductory content.
Hyperconvergence tackles storage and server strain
Hyperconverged systems are succeeding converged infrastructure products as the latest in all-in-one data center offerings.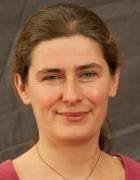 By
The simplicity of all-in-one data center offerings makes hyperconvergence popular with smaller businesses. After spending more than a decade selling IT shops on the benefits of separate server and storage environments, IT infrastructure vendors are starting to take a different tack, bundling servers and storage -- and in some cases, networking -- into Lego-like modules. The big plus is, they scale for capacity and performance, and they're managed as a single system.
Hyperconvergence is the logical successor to converged infrastructure, the pre-integrated and tested bundles of data center components such as VCE's Vblock or NetApp's FlexPod.
"At a technology level, [converged infrastructure] assembles best of breed components. If you follow this recipe, you'll get something that works," said Mike Matchett, an IT analyst at Taneja Group. "The value is still significant -- it's more of an appliance with one supplier, and you don't have to worry about the patching and upgrading of individual components."
Those systems have their benefits, but many IT shops dismiss the converged infrastructure genre as merely a packaging exercise that doesn't come close to solving data center infrastructure challenges.
Hyperconvergence take things one step further by integrating grid software that auto-discovers and adds new nodes to the cluster, delivering additional compute and storage resources with the addition of each new module, Matchett said. Many hyperconverged offerings also provide some level of storage services (in some cases accelerated with flash and custom chips) baked into the system, plus a single management interface.
As a result, "you get the efficiency of tight integration that you don't necessarily get with [traditional converged infrastructure]," Matchett said.
Data center infrastructure newcomers provide hyperconverged offerings. Companies like Nutanix, SimpliVity and Scale Computing, which are all rooted in storage, have refashioned their products as full-fledged data center platforms.
These systems represent one of the lone bright spots in the data center infrastructure market. Industry research firm IDC is bullish on the market for any type of so-called "integrated system" -- server, storage, network and a common management interface bundled together at the time of sale. In 2013, that market was valued at $5.4 billion, which IDC forecasts will grow to $14.3 billion by 2017. That represents a healthy five-year compound annual growth rate (CAGR) of 32.8%, noted Jed Scaramella, IDC research director for enterprise servers.
In contrast, the market for servers, storage and networking not sold as integrated systems will decline by 0.5% CAGR over the same period, he said.
One-stop shopping
For small companies, hyperconvergence represents an accessible, affordable way to modernize their respective data centers all at once.
Last summer, Project Resources Group (PRG), a business services and consulting firm in La Junta, Colo., embarked on a project to replace standalone tower servers and implement virtualization for the first time. But the prospect of going from physical servers with direct attached storage to virtual servers and a storage area network (SAN) was overwhelming to Joshua Bailey, the IT manager responsible for the purchase.
"I'm the only IT person," Bailey said. "A SAN wasn't something that I could manage," especially without having the time to take the proper VMware and SAN training.
That led PRG to consider hyperconvergence, eventually settling on Scale Computing's HC3.
"It met all our main points -- hot-swap drives that rebuild themselves, nodes that auto-discover and cluster themselves," Bailey said. Plus, he said that the system's management interface is so easy to use that he was able to forgo formal training.
The firm purchased three HC3 nodes and a new switch platform for about $30,000 -- less than half the quote for HP servers, storage and VMware virtualization that Bailey received. Part of that savings is because Scale is built on the open-source KVM hypervisor.
Come one, come all
Hyperconvergence also works for organizations that are already well down the virtualization path yet still struggle with the cost and complexity of storage and data protection.
Dairylea Cooperative Inc., an agricultural marketing and service organization in Syracuse, N.Y., was highly virtualized, with about 120 server VMs and almost 300 virtual desktops across nine VMware hosts. Last year, its IT group tackled a project to upgrade unreliable backup processes and add non-existent disaster recovery capabilities. Dairylea was on the cusp of purchasing EMC Avamar and DataDomain to solve its backup troubles, plus an iSCSI array that could support replication to a secondary site, explained Jeremy Wheeler, innovation architect at the firm.
Then a reseller demoed Simplivity OmniCube. With it, Wheeler saw that the firm could kill both backup and disaster recovery with one stone, as well as upgrade its server and SAN infrastructure. The SimpliVity offering was priced the same as the EMC backup solution alone.
After about a six-month purchasing cycle, the firm decided to backtrack from the EMC purchase. "We had this romantic idea that there was going to be something that was a perfect fit, and nothing really was, until we saw Simplivity," Wheeler said.
Wheeler began the Simplivity installation in mid-January, and within three weeks had migrated the firm's entire virtual server farm to the new cluster by using VMware's storage migration feature. It took a few weeks, but eventually Dairylea's infrastructure was replicated to its DR site, "and suddenly, we had consistent off-site backups," Wheeler said. A 1.5 TB file server that used to take an entire weekend to copy is now backed up via snapshot in less than 60 seconds, then deduped and replicated off-site, using OmniCube's custom storage acceleration hardware.
The last thing Wheeler plans to do is migrate the VDI environment to the OmniCube cluster; he put the project on hold until he could verify the deduplication rate across 40 daily backups and two years' worth of monthlies. Currently, that dedupe ratio is at almost 40:1.
VDI in particular is a popular use case for hyperconverged platforms, said Mark Bowker, senior analyst at Enterprise Strategy Group, an analyst firm in Milford, Mass.
"I'd venture to say that 40% to 60% of these solutions are sold for VDI," Bowker said, much in the same way that traditional converged infrastructure offerings like VCE Vblock are popular platforms for complex enterprise applications like SAP. Nutanix in particular has seen terrific traction for VDI deployments, he said. "They're not built for VDI, per se, but they sure do take a lot of the complexity out."
Not for everyone
But for all the happy hyperconvergence customers out there, there are hordes of IT shops that would prefer to build on top of existing infrastructure components instead of purchase proprietary hardware systems. Emerging software-defined storage offerings, such as the Microsoft Windows Server 2012 Storage Spaces feature and VMware VSAN, are piquing their interest.
VMware VSAN is a feature of VMware vSphere that "turns your x86 server platform into a storage platform," said Alberto Farronato, VMware director of product marketing for storage and availability.
Unlike products such as SimpliVity and Nutanix (or VMware's earlier Virtual Storage Appliance), VSAN runs natively inside the vSphere kernel. Scale Computing HC3 storage functions also go through the kernel via a custom block storage driver in the KVM hypervisor. Most other providers run their storage functionality as a virtual storage appliance, or virtual machine, running on the host.
VMware says that the kernel-based approach drives some performance advantages. "VSAN provides a highly optimized data path," Farronato said. "The I/O travels through the kernel and no longer through a storage appliance guest." More to the point, VSAN's design makes it possible to use it on any hardware certified to run vSphere.
One VSAN user is Itrica, a software development and hosting provider in Cohasset, Mass. Over the years, it has accumulated a wealth of high-performance server equipment, but is "still bottlenecked by a centralized storage architecture," said Dave Sampson, Itrica EVP and CTO. The firm considered converged and hyperconverged offerings because it wanted better redundancy and more scalability without too much CPU and RAM overhead, Sampson said. At the same time, "we wanted to make better use of our real estate and maintain our existing [HP] server hardware."
So when VSAN went into public beta, Sampson knew that "it was exactly what we wanted." Namely, it provided high I/O and availability, while showing up as just another VMware storage volume. The performance met the needs of the majority of Itrica's customers, and the management interface was fully integrated with the rest of the VMware stack. The firm is in the process of decommissioning most of its legacy storage hardware and will use VSAN as the primary storage platform for all its workloads.
Indeed, the arrival of VSAN has thrown a wrinkle in the hyperconvergence marketplace, said ESG's Bowker, and he expects to see a greater variety of hyperconverged offerings start to emerge from established vendors.
"Why doesn't VMware just whitebox some hardware with VSAN on it?" Bowker proposed. Indeed, there were rumors at press time about Project Mystic, a joint venture between VMware and parent company EMC, that would do just that.
Likewise, Bowker wouldn't be surprised to see hyperconverged offerings from the likes of Microsoft, Cisco or NetApp, he said. "It's hard to argue that we're not going in that direction."
When servers and networks collide
Most of today's hyperconverged products solve for the data center storage problem, namely IOPS and unabated growth. But there are emerging platforms that focus on tightly coupling compute with networking. Pluribus Networks, for instance, offers a platform that fuses compute and switching in top-of-rack closer to the network spine for applications that need greater network performance and visibility than current architectures provide, explained Dave Ginsburg, chief marketing officer at the firm. Existing customers include TIBCO, which rebrands the box as its next-generation message bus architecture, and Lucera Financial Infrastructures, which uses it as the basis of its high frequency trading service. Other use cases could include cloud orchestration and management, Layer 4 through 7 appliances or monitoring and analytics.
Dig Deeper on Converged infrastructure (CI)