Share this item with your network:
Advancements already push the future of HCI in surprising directions

WavebreakmediaMicro - Fotolia
Evaluate
Weigh the pros and cons of technologies, products and projects you are considering.
HCI appliances embrace containers, more flexible pricing
As the hyper-converged market develops, container support, more flexible pricing schemes and other enhancements come to the enterprise.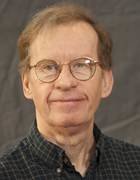 By
Hyper-converged infrastructure technology has enjoyed a good ride in only a short time since arriving on the IT scene.
Made fashionable by Nutanix over the past several years, the technology's promise of tightly integrated hardware-software servers has captured the attention of many and the wallets of a growing number of corporate IT organizations.
And that good ride should continue. Several market research firms are calling for between 20% and 30% growth through 2020, wiping out thousands of older, standalone Intel-powered and proprietary servers in the process.
But in the hyper-competitive computing industry, the adage about change being the only constant remains a governing force. In the past year, a handful of startups and top-tier players have introduced container-driven bundles and more creative pay-as-you-go products that could replace the standard hyper-converged infrastructure (HCI) appliances or at least determine a new delivery and support approach.
Rethinking the hypervisor
One such container-oriented product puts developers at the heart of its strategy. It's an approach that also has the ambitious mission of eliminating the hypervisor, a fundamental building block that is central to the strategy of HCI appliances.
The company spearheading this movement is Diamanti, a startup founded by a handful of veterans from Cisco, VMware and Veritas Technologies. Early this year, the company delivered a hyper-converged appliance built for containerized applications without the need for a hypervisor. By tossing the hypervisor, IT shops can sidestep expensive licensing fees from suppliers like VMware, as well as the time needed to configure and maintain that software, company officials contended.
"The HCI market is rapidly evolving," said Charles King, president and principal analyst with Pund-IT, a market researcher. "There is a dividing line between traditional companies doing it purely based on a virtualization platform like [VMware] vSphere and emerging companies offering their technologies around containers."
Hyper growth
Technology Business Research, a market researcher in Hampton, N.H., predicts that the hyper-converged market will grow at a 50% compound annual growth rate from 2015 to 2020, reaching $1.6 billion in sales. Hyper-converged appliances will account for a large share of the overall converged infrastructure market, increasing from 7% in 2015 to 32% in 2020, according to TBR.
Diamanti's hyper-converged appliance bundles CentOS, Docker, Kubernetes and the company's own software, which manages the associated networking and storage resources. The appliance's hardware consists of an Intel-based dual-processor system equipped with 128 GB of memory and a controller dedicated to aiding the performance of containerized applications.
"This trend is giving developers more control over infrastructure and application deployment," said Mark Balch, Diamanti's vice president in charge of products. "Developers used to be monopolized by central IT organizations, but now they can go to a public cloud and even stand up their own private cloud. Developers are now climbing into the driver's seat," he said.
"A similar trend happened with Hadoop, also driven by developers, who helped IT gain better insights by leveraging big data. IT wasn't accustomed to that model either, but now big data is all about scale out and bare-metal deployments," Balch said.
What works in their favor, Diamanti leaders believe, is the growing adoption of cloud computing operating models that drive users away from the Capex business model and toward a pay-as-you-go Opex model.
Charge like the cloud
Another approach also encouraging the pay-as-you-go model is embodied in Dell Technologies' Cloud Flex for HCI. The program lets users adopt a cloud-like consumption model with straightforward monthly payments that have built-in price reductions over time with no upfront costs or obligations past the first year.
HCI appliances covered by the program include Dell EMC's VxRail appliances and the XC series. The program is designed to remove the hefty upfront capital investment, which is one of the biggest barriers to adoption of hyper-converged systems among smaller IT shops.
Some analysts believe this is a smart move for a large hardware supplier, such as Dell. It comes to the financial rescue of smaller companies and also increases opportunities to sell more server hardware.
"This is why they are targeting users who don't have the Capex to spend upfront and would otherwise be priced out of the market," said Stephanie Long, a research analyst with Technology Business Research, based in Hampton, N.H. "It's also the sort of cloud-based spending model where you can continue to own your own infrastructure and not have to rip anything out."
Dell also created the Cloud Flex program, paying its business partners a finder's fee for each Cloud Flex contract. The longer an IT shop continues with the contract, the more financially beneficial it is for the partner. But it also takes away opportunities for a partner to make money from the hardware, Long said.
The program's monthly payments and option to back out after a year eases the financial anxieties about adopting hyper-converged systems -- some of which can start at $250,000, Pund-IT's King said.
"The idea of putting out this kind of money for [an HCI] product -- as interesting as it sounds, but that may or may not deliver the results you need -- makes companies hesitate," King said. "This takes out the financial pain and the strategic risk, too."
We want to make infrastructure as invisible as possible.

Jai Menonchief scientist, Cloudistics
Cloudistics, a startup based in Reston, Va., introduced what it called a super-converged platform last year. The offering, called Ignite, has the same capabilities as competing HCI appliances, company officials claimed, but has an added "decoupled scaling" capability thanks to the use of microsegmentation technology. This capability allows IT shops to add storage, compute and networking capacity independently of each other. Not having to upgrade all three at the same time would save IT organizations time and money.
But over the past year, Cloudistics, which has swapped the term super-converged for composable cloud platform in describing its offering, has emphasized the pay-as-you-go approach to compete against more traditional hyper-converged vendors. In early June, the company rolled out a new usage-based service called ReadyCloud that will go hand-in-hand with a new service provider program. This, in turn, will work in concert with yet another new program called StarterCloud.
"The Starter Cloud serves as your entry-level box to get users used to the technology more cost-effectively," said Marc Mombourquette, senior director of marketing for Cloudistics. "Then, as you start to build your business, you can roll in Ready Cloud, [which] lets you add more storage, compute and networking as you need it. And if you don't use it for a month afterwards, you won't get charged anything," he said.
Cloudistics readily admits it is trying to closely emulate the Amazon cloud model, if for no other reason than IT shops are adopting public cloud in increasing numbers.
"We modeled ourselves after Amazon," said Jai Menon, chief scientist at Cloudistics. "We said, 'Let's create the Amazon experience on premises by giving users the same scale, self-service and pay-by-use.' But we also want to make this about the workloads and applications. Essentially, we want to make infrastructure as invisible as possible," he said.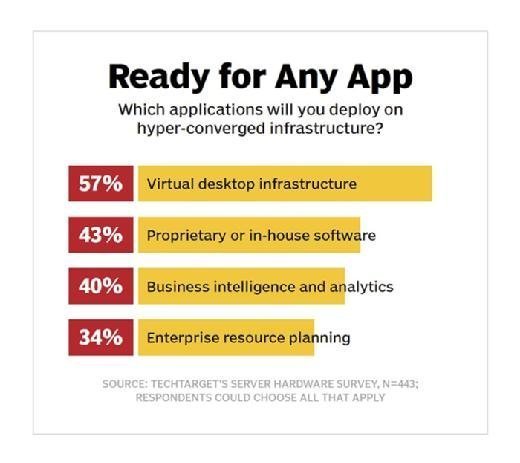 While it doesn't involve pay-as-you-go licensing or a strategy laser-focused on containers, a recent IBM-Nutanix deal figures to expand the commercial opportunities for hyper-converged technology. It would also give each company, both of which are under siege from new competitors, a chance to find new revenue opportunities. The deal represents IBM's first foray into the HCI appliances business.
The multiyear deal calls for the companies to ultimately deliver a hyper-converged appliance based on IBM's proprietary Power Systems servers, supposedly presenting richer opportunities for hyper-converged deployments, officials from both companies said. The goal is to help deliver new workloads where databases and other critical applications reside along with cloud-native workloads. The deal also sets the stage for cognitive workloads that would carry a variety of artificial intelligence and machine learning offerings.
"IBM's Power Systems are coming under increasing pressure from stronger rivals, especially Intel's Xeon silicon, and this gives them a partner to explore new markets," Pund-IT's King said. "Nutanix has done very well in the hyper-converged market, but three of its largest vendors -- HPE, Cisco and Dell -- have in-house solutions that now compete directly with Nutanix. This deal with IBM makes good sense for them," he said.
Dig Deeper on Emerging IT workload types