Share this item with your network:
Container trends fuel storage needs

iSTOCK/GETTY IMAGES
Falling back on bad habits in a DevOps organization
In a DevOps organization, can you still set boundaries? How do you pick the right tools? Learn from these experiences before you make the switch.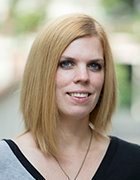 By
There's a lot to love about DevOps -- in the abstract. In real-life implementations, a DevOps organization is subject to the same turf wars and poorly suited tools as traditional IT. It also opens IT up to a few new challenges, including isolation from peers and unstructured adoption paths.
"As [teams are] trying new tools and flows, nothing is perfect from the get-go," said Vijaya Kokkili, director of quality at CommerceHub, a support provider for e-commerce retailors based in Albany, N.Y. "We have stumbled on several issues, and still some we don't have answers for."
In the two years since her company adopted DevOps, Kokkili saw both the challenges of the transition and of the new reality.
"We found that we were trying to put so many standards in place that it makes it hard to get things done," she said. "It's not about this tool or that tool making it work," the teams realized, but about how you communicate and collaborate and refine how you're working.