Share this item with your network:
The future of cloud computing looks foggy

Nmedia - Fotolia
Explore uses for virtual data center architecture with VMC on AWS
The popularity of a virtual data center has risen because of the VMware Cloud on AWS announcement at VMworld 2017. But which enterprises should be in line to use it?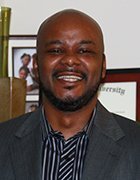 By
The excitement generated by the recent news about VMware Cloud on AWS validates interest in virtual data center architecture. Traditional hypervisors represent the virtualized data center. Modern enterprise infrastructure, however, is moving beyond the virtualized data center toward the virtual data center.
At VMworld Europe, VMware CEO Pat Gelsinger donned a pair of virtual reality goggles and migrated a workload from an on-premises data center to a virtual data center in AWS. While a bit hokey, the demonstration accurately represented the direction of the data center.
The concept of virtual data center architecture isn't new. But VMware brought the idea to the mainstream. So when, where and how should workloads be hosted in the abstracted data center?
What is virtual data center architecture?
A key indicator of maturity in any computer science discipline is abstraction. If we start the conversation at the critical services in the data center -- network, computing and storage -- the hypervisor long ago virtualized the data center. Cloud services kicked off the discussion of abstracting not only the services but the data center itself. Unlike virtualization, a cloud-based approach hasn't proved to be widely standardized. A cloud-native app built using AWS APIs isn't portable to Azure without significant effort. The base of the modern data center remains the VM, which is a trusted abstraction.
What isn't settled is what the base abstraction is for an entire data center. VMware's base abstraction remains the OS running in a VM. Microsoft's base abstraction is the Azure cloud service, which supports a VM-based approach plus platform as a service (PaaS). For most of the IT world, the foundation is the VM.
VMware's approach builds on VMware Cloud Foundation (VCF), which consists of vSphere, NSX, vSAN and vRealize for management. VCF is validated design; it deploys in two potential locations. The first is a customer's data center on prequalified hardware. The second is within one of five launch partners, which include AWS (VMware Cloud on AWS), IBM, Rackspace, CenturyLink and Fujitsu.
With VCF as the foundation, users have a consistent stack for the integration of management and operations approaches. While not currently available, Gelsinger demonstrated live vMotion of a VM running in a VCF-based private data center to VMware Cloud on AWS.
Microsoft, meanwhile, takes an outside-in perspective. Instead of bringing Hyper-V and System Center to the public cloud, Microsoft brings the public cloud on premises. For the past several years, Microsoft has worked to scale Microsoft Azure down to a point where both the cloud management stack and the capacity runs in a single hyper-converged infrastructure cluster.
Microsoft has worked with its OEM partners Dell EMC, Hewlett Packard Enterprise, Lenovo and Cisco to deliver the on-premises portion of the platform. OEM partners provide the physical infrastructure from servers to top-of-rack switches. Customers receive support from OEM while Microsoft offers the service. Customers consume the service from their public Azure control panel.
Who should consider virtual data center architecture?
It will take time to develop the ability to live migrate from on-premises to public cloud data centers. Both Microsoft and VMware say it is on the roadmap. However, there are uses for virtual data centers. Here is a list of the most common ones and how each fits.
Disaster recovery. In theory, Microsoft Azure and VMware VCF have DR uses. The applicability may not be the same.
Azure Stack brings Azure workloads on prem. Therefore, conceptually you may look to provide your on-premises data centers as a failover site for Azure services residing in public data centers. At first glance, this may seem unneeded as Microsoft has an impressive scale. However, if your concern is regional availability, you may decide to host Azure Stack in a colocation facility near an Azure public data center to reduce latency to end users.
VCF offers traditional VMware-based replication options for your on-premises workloads. So, if you are looking to protect your private VMware-based data center, VCF provides integration with familiar products such as VMware's Site Recovery Manager or other third-party replication and orchestration tools.
Data center replacement or extension. VMware Cloud (VMC) on AWS offers an easy way to extend your private data center capacity into the public cloud. VCF is based on VMware vSphere. There's a connector that allows customers to manage VCF from their existing vCenter management interface. Once customers establish a network connection to a VCF provider, the public cloud data center looks like any other data center in the client's network. The same technique could be used to migrate all workloads to a VCF provider to replace a data center.
It may be odd to consider supplementing Azure public data centers with your own capacity. Microsoft can offer more capacity than almost any private company. Capacity is only one consideration. Other concerns include latency, security and compliance. Not every customer can simply lift and shift their applications to the public cloud. The internet of things is an example of a latency-sensitive application. Customers may require Azure services close to manufacturing facilities to build latency-sensitive applications. Or there may be data locality regulations -- such as a U.S. Food and Drug Administration requirement that dictates data remains within a proximity of where drug manufacturing occurs. In either case, Azure Stack extends or replaces the public service to a customer's data center.
Legacy application support. A third scenario is the desire to move IT operations to the public cloud, but there's a need to support a legacy application. VMware Cloud on AWS is an example of a hybrid-IT offering that supports both legacy workloads and cloud-native workloads. Both services offer an approach to the challenge while targeting two slightly different scenarios.
Azure Stack serves the case of needing to support non-x86 or non-cloud friendly applications. It does so by placing Azure workloads inside a customer's data center where the legacy systems run. Azure Stack can serve as the front end for existing workloads and act as a gateway to more cloud-native applications.
VCF allows customers to place non-cloud friendly x86 workloads within cloud provider data centers. A typical example is a clustered application that uses Layer 2 broadcasts to form or maintain the cluster. These applications run within VCF, such as VMC on AWS with high-speed connectivity to cloud-native services such as AWS Lambda.
Test and Development. Both Azure Stack and VCF represent a way to augment the capacity of your existing production infrastructure. Since Azure Stack is a subset of Azure, customers can use the private data center as a sandbox for development. The same goes for VCF, except VCF offers a sandbox not only for software development but also one for testing the latest VMware vSphere software. Customers can run existing workloads on the most recent version of vSphere before upgrading their VMware software in their private data center.
As for costs, both systems seem positioned for the large enterprise. The entry point for VMware Cloud on AWS is roughly $200,000 per year. Azure Stack would likely require a similar commitment for the smallest deployment.
Where are containers?
There isn't much of a virtual data center conversation without containers. Interest in microservices and cloud-native applications continues to grow. Generally speaking, customers have looked past this layer of the stack to provide container management and portability. Much of the discussion around container orchestration centers on open source projects such as Kubernetes. Azure, AWS and Google all support Kubernetes integration for container management. It's best for customers to approach it from the orchestrator layers.
Both Microsoft and VMware offer partnerships for orchestration. Each is a platinum member of the Cloud Native Computing Foundation.
While VMware and Microsoft dominate the data center, other vendors look to take advantage of the virtual data center. Oracle acquired Ravello Systems, giving it the capability to run VMware-based workloads virtually on AWS, Google Cloud and Oracle Cloud. Oracle also offers a bare-metal cloud service. Oracle, however, doesn't have formal partnerships with VMware or Microsoft Azure for this type of cloud offering; that leaves plenty of heavy lifting for IT teams trying to integrate data centers.
Red Hat has focused on containers, and it offers a Kubernetes distribution called OpenShift. Google has announced partnerships with hyper-converged provider Nutanix. And startup Platform9 promises to manage OpenStack and container-based infrastructure on almost any x86-based hardware.
There's a lot of work remaining in networking and management software. VMware, for example, needs to figure out how to provide network connectivity via AWS Direct Connect for its VMC on AWS service. When asked about the barriers to live migration from Azure Stack to Azure public data centers, Azure Stack chief architect Jeffrey Snover cited the difficulties of getting software-defined networking right in Azure Stack alone. Integration of a seamless virtual data center with stretched Layer 2 networking between Azure Stack and the Azure public data center is a completely different level of complexity.
There's simply a lot for companies and users to learn about this new operating model. While the concept has reached a point of adding value, the industry as a whole is still a long way from the ability to live migrate an entire data center from one cloud to another with the simple click of a mouse.