Share this item with your network:
Container technology thrives for IT

iSTOCK/GETTY IMAGES
Ethernet connections rely on new cabling, chip technology
Advances in Ethernet cabling -- along with smart Ethernet controller silicon -- will enable more bandwidth choices and faster networks in the near future.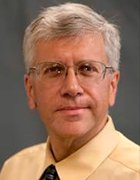 By
Quantum leaps in Ethernet bandwidth -- or just in the number of bandwidth choices -- will depend on new developments in cabling, connectors and controller chips.
Ethernet dominates the connectivity landscape -- homes, offices, data centers -- and has matured to handle files, messages, voice, streaming media and most other conceivable data types. But the demands on network bandwidth and efficiency are constantly increasing: Where is Ethernet headed over the next few years?
Cables and connectors have a huge role in the future of Ethernet, with new standards to further enhance Ethernet connections. For example, 40 and 100 Gigabit Ethernet already define optical fiber connections, but the IEEE P802.3bm Task Force seeks to define next-generation optical cables that support 40 gigabits for up to 40 kilometers over a single-mode optical fiber, and 100 gigabits for up to 100 meters of multi-mode optical fiber, offering high-performance Ethernet over greater distances within buildings and metropolitan areas. The IEEE P802.3bq, another task force, seeks to influence both 25 and 40 GigE by defining full-duplex operation over four-pair twisted-pair copper cabling up to 30 meters. The Ethernet Alliance has already named these Category 8 cables, available as early as 2016.
Another oft-overlooked Ethernet development is Power over Ethernet (PoE), which provides power to some network gear without a separate power outlet. PoE isn't a new idea; IEEE 802.3af-2003 and the updated IEEE 802.3at-2009 have both been rolled into the overall IEEE 802.3-2012 Ethernet standard. But the work is ongoing; the IEEE P802.3bt DTE Power via MDI over 4-Pair Task Force is updating the standard for 10 GigE compatibility and supply up to 40 watts of power for larger Ethernet devices. Considering the proliferation of wireless access points and other supporting network devices, PoE development will allow faster and more power-hungry device deployment far from electrical outlets.
Support in the silicon
A new crop of Ethernet controllers with advanced network functionality also accommodate a wider range of connections. Intel's XL710 controller chip supports quad small form-factor pluggable transceivers capable of handling both optical and copper media for 10 and 40 GigE applications, such as active optical cables and modular optical cables, along with Twinax and active copper cabling.
A spate of powerful features improve how Ethernet traffic is organized and handled. Such features are typically deployed with support from the underlying operating system. Chips like the LX710 also provide granular control over interrupts, such as interrupt moderation rate and message-signaled interrupts. Advanced control lowers the overhead on CPU activity and streamlines memory activity in conjunction with Windows receive-side features. Chip-level capabilities like native quality of service and data center bridging help ensure that traffic types receive the appropriate priority -- especially with storage network traffic.
Ethernet controllers also support virtualization and cloud functionality directly in the silicon. For example, Intel XL710's VM device queue optimizes virtual data traffic and single root I/O virtualization. The PCIe-based Ethernet controller appears as multiple logical NICs to the virtual environments. Other on-chip features like support for virtual extensible LANs, network virtualization using generic routing encapsulation and the IETF's Geneve protocol allow for network integration and support for cloud computing.
Alongside better connections, faster Ethernet speeds and new software developments will usher along Ethernet's evolution.
Dig Deeper on SDN and other network strategies