Digest: Windows and Linux interoperability, integration
Two operating systems can co-exist peacefully in the same environment. Learn tricks to Windows and Linux interoperability, including how to share files between the two platforms.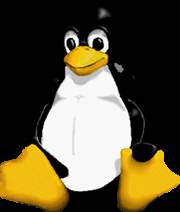 Continue Reading This Article
Enjoy this article as well as all of our content, including E-Guides, news, tips and more.
Gone are the days of IT operations running just Unix or another single platform. Linux has become a major player, and both Windows and Linux are the dominant forces in the data center, with many IT operations optimized for Windows and Linux interoperability. The big challenge lies in actually getting these two operating systems to co-exist peacefully. Our digest of advice and how-to tips will point you in the right direction on everything from sharing files between Windows and Linux to successful virtualization interoperability strategies. Be sure to check out our expansive library of devoted content for even more articles on Linux interoperability.