Share this item with your network:
Collaboration moves beyond email

WavebreakmediaMicro - Fotolia
Data storage companies add intelligence to on-site arrays
Data-aware storage yields new insights and management capabilities. But challenges include meeting IT organization's needs, tying in with existing systems and the cloud alternative.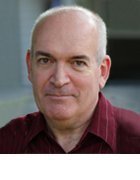 By
Data-aware storage, also called intelligent storage, give users insights to improve capacity management, security and compliance, as well as troubleshooting. And it's indicative of the changes coming to a traditional storage market.
The development of intelligence should be viewed within the larger trend of data storage companies trying to push more unique offerings, analysts say.
"What I'm seeing is other storage vendors trying to add some real-time analytics to a platform they already have," said Jeff Kato, senior analyst at the Taneja Group, in Hopkinton, Mass. The storage companies that are doing so are generally all-flash array or flash-optimized and are adding more advanced metadata into the platform, he said. Usually these analytical tools are focused on performance optimization and quality of service tracking.
"With architectures that now are born with a flash-first mentality, it means the door is open to adding a much richer set of metadata, therefore expanding that to data-aware features and analytics is a natural extension," Kato said.
But the advent of data-aware storage goes beyond just technical developments. "Storage is very mature, a high margin business that is being attacked on all sides, especially from the cloud," said Henry Baltazar, senior analyst at Forrester Research in Cambridge, Mass.
Traditional data storage companies realize that cloud providers as well as analytics vendors will do anything to get customer storage business so they "can leverage that as the basis for service offerings." Rather than succumb to that onslaught, storage companies are adding more bells and whistles, such as the Hadoop Distributed File System capability available for EMC Isilon. Data-aware storage companies Qumulo and DataGravity are part of that trend, Baltazar said -- adding new capabilities that will tilt customers back toward on-site, terrestrial arrays.
Still, Baltazar doesn't see the data-aware storage trend having much impact on the market for a while. "At this point it is mostly money being put in, and R&D," he explains. And other vendors will probably build systems like this or will add capabilities to get this kind of data knowledge.
One risk is getting on board with a data storage vendor's proprietary approach that turns out to be a dead-end. "There is always a risk if these companies lock in these advanced capabilities," said Kato.
To that end, Taneja encourages vendors to use open APIs and be transparent on their data-aware features. In other words, a data-aware storage platform should provide APIs to address its real-time analytics and any other of its actionable features. "For any standards to take hold, even if they are more or less de facto standards, it will only happen if the vendors are transparent and open with them," said Kato.
Overall, the whole concept of data-aware storage is still so new that customers are being forced to make an upfront investment in a storage array where the value -- potential improvements in processes and organizational efficiency -- may not be evident or even understood for a period of a few years.
"It depends how critical these challenges are to you, what your overall data center infrastructure looks like, and a host of other factors," said Scott Sinclair, storage analyst at Milford, Mass-based analyst firm ESG.
Figuring out whether data awareness becomes a market driver and who might win in the space may depend on which data storage company can identify the aspects of analytics that provide the most value, and build solutions on that basis to address real pain points, he said.
Data-aware storage players are working closely with their respective customer bases to figure that out and to understand what new tools should be applied and which are less impactful, Sinclair said. "It is very much of a 'time-will-tell' story."
Dig Deeper on Enterprise data storage strategies