Evaluate
Weigh the pros and cons of technologies, products and projects you are considering.
Data center house of horrors
With all the moving parts in your data center, it's easy to get spooked by snafus on a regular basis. But these eight data center nightmare scenarios take the pumpkin.
Servers and sys admins that go bump in the night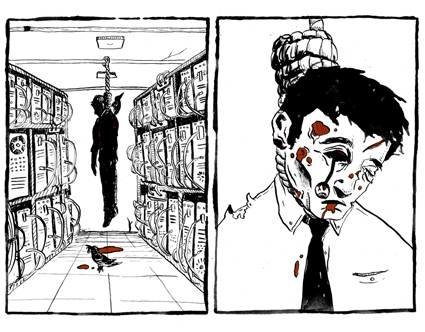 Gather round and listen to data center managers tell tales of horror and mayhem, including haunted facilities, zombie servers and the mainframe that wouldn't die! These stories about data center destruction will chill your bones: rats in the cabling and vampire-like sys admins that fear the light of day!
What if your friendly server vendor became possessed by evil incarnate? Or the computer room air conditioners (CRACs) were cursed to blow infernal sulfur-tinged heat into your cold aisles? Read on and prepare for the hideous, the absurd and the all-too-real terrors in this data center house of horrors.
Join the conversation on Twitter at #DChorrors.
Illustrations by David Wilson at Downpour Creative.
Dig Deeper on Data Center jobs and staffing and professional development