Share this item with your network: BACKGROUND IMAGE: iSTOCK/GETTY IMAGES
Container technology thrives for IT

Victoria - Fotolia
Manage
Learn to apply best practices and optimize your operations.
Data aware storage yields insights into business info
Storage isn't just a bunch of dumb disks anymore. In fact, storage infrastructure is smarter than ever.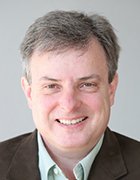 By
Many people think that IT infrastructure is critical, but not something that provides unique differentiation and competitive value. But that's about to change, as IT starts implementing more "data-aware" storage in the data center.
When business staffers are asked what IT should and could do for them, they can list out confused, contrary and naïve desires that have little to do with infrastructure (assuming minimum service levels are met). As IT shops grow to become service providers to their businesses, they pay more attention to what is actually valuable to the systems they serve. The best IT shops are finding that a closer look at what infrastructure can do "autonomically" yields opportunities to add great value.
Advanced data infrastructure
Today, IT storage infrastructure is smarter about the data it holds. Big data processing capabilities provide the motivation to investigate formerly disregarded data sets. Technological resources are getting denser and more powerful -- converged is the new buzzword across infrastructure layers -- and core storage is not only getting much faster with flash and in-memory approaches, but can take advantage of a glut of CPU power to locally perform additional tasks.
Storage-side processing isn't just for accelerating latency-sensitive financial applications anymore. Thanks to new kinds of metadata analysis, it can help IT create valuable new data services.
In the past, metadata (i.e., data about data) primarily helped ensure ownership and secure access to important files. In more object-based archives, it helped enforce longer term data retention policies (keep for at least X years, delete after Y years). To learn anything else about masses of data, we often had to process it all directly. This became one of the motivations for the scale-out Hadoop/HDFS architecture.
Now our data is growing bigger and bigger -- more objects, files and versions, larger data sets, increased variety in structure and format, and new sources of data arrive daily. Instead of powering through the growing data pile every time we want to know something, IT shops can produce and keep more metadata about the stored data, a pre-distilled package to work from.
Metadata aware
New forms of intelligent storage can automatically create more kinds of metadata, and then use that information to directly provide intelligent, fast and highly efficient data services. Some currently available storage options provide:
Metadata can help make our infrastructure act intelligently about the data it's holding. Infrastructure that becomes both more data-aware and, in a sense, self-aware could help us stay on top of challenges. IT blindly storing bits with such data growth is a fool's game, when the real value of his new data is to gather as much information out of it as possible.
Mike Matchett is a senior analyst and consultant at Taneja Group. Contact him via email at mike.matchett@tanejagroup.com.
Dig Deeper on Enterprise data storage strategies