Share this item with your network: BACKGROUND IMAGE: iSTOCK/GETTY IMAGES
Hybrid cloud may be more than an enterprise stepping stone

iSTOCK/GETTY IMAGES
Manage
Learn to apply best practices and optimize your operations.
DCIM's advantages for flexible data center planning
DCIM software has evolved from building information modeling (BIM) systems into a broader category of data center management.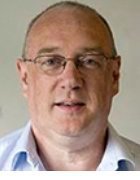 By
If your organization maintains its own data center, you've probably heard of data center infrastructure management. But many IT professionals don't fully understand how DCIM can help with day-to-day operations and data center planning.
DCIM can help IT and facilities teams work together better. An organization's technical environment can be seen as two distinct parts: IT infrastructure components such as servers, storage and networking; and the facility or facilities required to house those components. Historically, these two areas have fallen under the ownership of the IT department and the facilities management group, respectively.
Facilities management teams tend to see the data center as just another building to be managed, whereas IT tends to see the data center as the be-all and end-all of their professional life. One group's priorities may not match the other group's—and the language that each group speaks can be subtly (or not so subtly) different.
This dynamic is exacerbated by cloud computing. In the past, data centers have generally grown alongside the business. The availability of the public cloud could rapidly shrink the amount of IT equipment in the data center as workloads are pushed off-premises. Yet, facilities equipment such as uninterruptible power supply (UPS), computer room air conditioning (CRAC) units and power distribution systems are often monolithic items that are not easily reduced.
From BIM to DCIM to CMDB
Over the past couple of years, DCIM has emerged as a single point of design, maintenance and management that pulls facility and IT information together, enabling "what-if" scenarios and effective capacity planning.
DCIM systems started off as a part of the facilities management team's building information modeling (BIM) tool. BIM software enables a building to be mapped so that major equipment can be placed within a physical representation, or schematic, of the facility. DCIM made this specific to data centers, storing information about power distribution, UPS and cooling systems, along with power cabling, environmental-monitoring sensors and so on. The diagrams could be printed out when maintenance was required, or given to the IT team to then draw in IT equipment with an understanding of the facilities equipment.
It soon became apparent that placing the IT equipment directly in the schematic was useful for both the IT and facilities teams. DCIM systems brought in asset-discovery systems alongside databases of the physical appearance and the technical description of the IT equipment to more easily create existing data center layouts in the system.
Eventually, this brought DCIM systems into competition with the asset discovery and management systems that are part of an organization's IT systems management software. Interoperability between the two systems is not always available, yet a common database across DCIM, BIM and other systems management tools, along the lines of a configuration management database (CMDB), makes sense to provide a single true view of what is in a data center.
Avoiding data silos when IT and facilities share DCIM
The main problem with most DCIM tools lies in trying to provide a single tool that caters to two different groups. The facilities team will often have its own BIM systems in place, and sees the data center as just another building with a few specialized needs. To the IT team, the data center is a load of interesting bits surrounded by a building.
IT and facilities teams don't always make talking and working from common data sources a priority. Even where DCIM is seen as a suitable way forward, there will be a need to integrate it into existing systems so as not to replicate too much and create a whole new set of data silos.
Vendors, too, have been part of the problem. The main IT vendors prefer to stick with archetypal systems management tools that look only at the IT equipment in the data center. It has been left to the vendors of the UPSs and other facilities equipment, along with smaller new-to-market vendors, to come up with full-service DCIM tools and jump-start a market.
Ticketmaster in Europe uses Nlyte's DCIM tools to track data center assets to a granular level, gaining better insights into energy efficiency and individual asset utilization down to individual customers. The Lawrence Livermore National Laboratory (LLNL) in the U.S. has used Romonet, a DCIM system for carrying out data center "what-if?" scenarios and cost estimating.
Other vendors in the DCIM market include Siemens, Emerson Network Power, Raritan and Cormant. CA Technologies has moved into the DCIM arena, and Digital Realty Trust brought out its own offering, EnVision, earlier this year.
Should you take the DCIM plunge? If you have just carried out significant change, predict that the data center will be in a stable state for a while or already have full asset management, systems management and BIM tooling in place, DCIM may be overkill. However, if you are looking at change within your data center, growing or shrinking the amount of IT equipment in it significantly, then you should consider DCIM. If you need a full view of exactly what is happening in the data center and a plan for the future, a DCIM tool will be hard to beat.
Clive Longbottom is the founder of Quocirca, an IT research and analysis company based in the UK.
Let us know what you think. Write to us at moderninfrastructure@techtarget.com.
Dig Deeper on Data center capacity planning