Share this item with your network: BACKGROUND IMAGE: iSTOCK/GETTY IMAGES
For DR, cloud is the great equalizer

iSTOCK/GETTY IMAGES
Evaluate
Weigh the pros and cons of technologies, products and projects you are considering.
Curbing colocation costs
With a little forethought, planning and savvy infrastructure decisions, organizations can keep colocation costs as low as possible.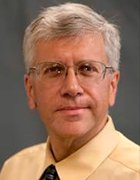 By
Rein in unneeded capacity, features and services to keep colocation costs manageable.
Businesses adopt colocation to address specific concerns or limitations in their data centers. Limitations include physical issues like inadequate power, cooling or space. Some organizations seek lower workload latency by locating applications and data closer to a user base. And still other businesses position remote colocation facilities to serve as disaster recovery or business continuity sites.
But regardless of the actual factors that drive a colocation strategy, colocation can be a costly endeavor -- sometimes entailing long-term contractual obligations for equipment and services. Fortunately, businesses can corral colocation expenses by understanding the major cost centers and negotiating for the most effective deals.
Look before you leap
Colocation pricing easily spirals out of control when a business overbuys remote resources, so one of the best cost-saving strategies is to develop a clear goal for colocation before ever engaging a provider. For example, a business deploying several key workloads to a remote region for latency reduction could lease several servers -- perhaps even sharing an existing rack with other colocation customers -- rather than insisting on a separately caged area with costly dedicated space and cooling that probably won't be needed.
By comparison, a business seeking a completely redundant disaster recovery facility would need to arrange a comprehensive suite of space, equipment and services. Excess capacity wastes money, while inadequate capacity may result in costly service changes.
Although businesses try to save money by arranging only for necessary computing resources, a careful evaluation of each prospective provider's scalability, responsiveness and change costs is also worthwhile. For instance, a provider that insists on charging a premium for each and every service change and takes 30 days to provision any new server is not the best choice if you're planning to grow the colocation footprint in the near future. Service delays can be disruptive to your business plans, and change fees can add up quickly.
And don't overlook the exit strategy. Colocation strategies can change over time, service quality declines, costs rise, or other concerns necessitate finding an alternate provider or taking workloads back in-house. Understand the processes and costs involved in an eventual migration, and factor them into the cost evaluation for each prospective provider.
One director of infrastructure with a major financial company said that his organization evaluated and decided against colocation because the anticipated cost to migrate to another provider averaged $10,000 to $15,000 per application, and loss of specific IP port control posed an unacceptable security risk.
Location, location, location
The colocation provider's physical location will affect how much you pay for resources and services. "If your business is in a major metropolitan area and you decide to host your gear in the same area, chances are you'll be paying a premium for space and power just to have the infrastructure close to you," said Pete Sclafani, CIO at 6connect Inc.
Sclafani noted that alternative , or Tier two, locations in suburban or even rural areas can take an operating expense (Opex) budget further. Backup power should always include battery-based uninterruptible power supply systems and onsite backup generators (using diesel or biofuel) as a minimum.
But there is a potential downside to suburban or rural locations: The facilities may not provide adequate, redundant or cost-effective bandwidth to serve every customer, which means unexpected bandwidth surcharges or complicated planning for redundant carriers.
For example, applications with erratic or unpredictable bandwidth needs can often trigger unwanted bandwidth surcharges. Look for providers that support "burstable" connectivity so that applications can exceed subscribed bandwidth temporarily without triggering a surcharge. Weigh bandwidth costs carefully, and ensure that an adequate routing infrastructure is in place to support redundant carriers.
A colocation provider with direct connectivity to cloud services such as Amazon Web Services (AWS) may offer lower connectivity costs. "If I have my own colocation requirements, but use AWS or [Windows] Azure for seasonal workloads, then a data center with direct connections to those cloud services would probably keep costs in line and also provide better performance," Sclafani said.
Location considerations must also include an assessment of suitability for the business. Identify a price point that is cost-effective while providing a level of reliability that is appropriate for the client.
"I would hate to set up a colocation to find out that break-ins are frequent, power outages are frequent, the building is in a common flood zone and so on," said Jeff Tondreau, an IT analyst at Traverse City State Bank in Michigan. "As a bank, we would be wary of a colocation provider since that just adds another area where it's hard to monitor threats and deal with compliance."
Since the notion of "suitability" also extends to compliance, colocation providers must ensure adherence to regulations governing your business. Take a provider that leases equipment and offers value-added services to a company with SSAE 16, HIPAA, PCI, Mass CMR 17 or other industry rules. It should ensure compliance with those same regulations to prevent exposing your business to unnecessary risk. Stipulate compliance in the provider's service-level agreement.
Use virtualization to consolidate
The benefits of server virtualization and consolidation often extend to colocation facilities; adding tools like VMware vSphere, Microsoft Hyper-V or Citrix XenServer allows organizations to run multiple workloads on the same physical host. This lowers the total number of servers that a business needs to lease (or install if the client is providing their own hardware) and lowers the power and cooling charges that accompany a colocation deal.
"Size hosts properly to get the maximum density of [virtual machines], but don't overload the server," said Scott Gorcester, CEO of VirtualQube, a hosted services provider in Woodinville, Wash. "New, more efficient servers can also reduce energy costs."
Compatibility is the key here, so consider the hypervisor and workload management. This isn't a problem when migrating Hyper-V workloads to your own servers installed in remote colocation facilities -- you're basically doing the work yourself.
But if you lease equipment from the colocation facility and it is using vSphere, you might experience problems migrating and monitoring your Hyper-V workloads. It can be very costly to convert your own virtual machines to achieve compatibility with a provider's environment.
Another concern is workload management and monitoring. When the hardware is your own, you'll manage the workloads yourself remotely, though the colocation provider offers management, backups or other tasks as value-added services. There's no need to spend the extra Opex on managed services if in-house IT staff already manages virtual machines.
If the colocation provider supplies the hardware and monitoring, you generally need not pay extra for managed services beyond initial provisioning, monitoring and data protection -- typically automated tasks anyway.
Watch the bells and whistles
Colocation providers generate additional revenue from services such as managed storage, backup, monitoring, security, extended/priority support, analytics and reporting. These value-added services may be available whether you lease the provider's gear or supply your own. Some mission-critical workloads benefit from some of these services, but many secondary applications will see limited benefit.
Shave monthly costs by matching services to workloads. For instance, it is worthwhile to protect an Exchange workload with backup, analytics and other services, but it's rarely worth protecting test and development VMs in the same manner.
If services are offered on a per-chassis basis, that affects the way that workloads are distributed. For example, important workloads are located on one physical server receiving additional services, while secondary workloads are grouped onto another physical server without those services.
Finally, understand the value of support, and take the time to evaluate the colocation provider's options. Businesses save money by forgoing extended support options, but this proves costly for mission-critical workloads when trouble actually strikes.
Make sure that the support level is appropriate for the workloads, and then test the available support options and escalation path to verify that service works as promised. Faltering service is one of the principal reasons that colocation providers are dropped or changed over time.
Start with baby steps
Businesses encounter the biggest problems and expenses when colocation is adopted as an all-or-nothing initiative without careful consideration of the many issues involved. Prospective colocation adopters improve their long-term success and manage costs by testing the waters with low-priority applications first, gauging the provider's service and support while monitoring costs, and then systematically working to colocate more important workloads over time.
In many cases, the most critical business applications are not colocated at all, but retained in-house for the best security and management. This systematic approach mitigates risk and allows the business to change providers if necessary with minimal effect on the business.
Dig Deeper on Data center budget and culture