Share this item with your network:
Lift and shift vs. re-platforming cloud apps

Nmedia - Fotolia
Connectivity to remote offices drives vWAN development
Remote offices demand connectivity with the central data center, data-rich services, and cost-effective IT deployments. Enter the vWAN.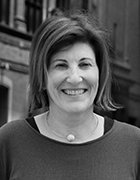 By
Could you slash your WAN budget by swapping out expensive private lines to branch offices for consumer-grade Internet, all while increasing remote network performance by orders of magnitude?
How about replacing expensive branch hardware for an appliance, hardware or software, or even a cloud-based service?
It's achievable with emerging wide area network (WAN) virtualization technology that eliminates most routing protocols. Innovations or upgrades are quickly programmable -- far faster than you'd expect with today's proprietary hardware.
That's what John Spiegel, global IT communication manager at Columbia Sportswear, hopes to gain over the next 36 months as he recreates the Portland, Ore.-based clothing company's retail infrastructure through the adoption of a software-based virtual WAN (vWAN).
The company currently uses one product that creates an overlay on top of Columbia's existing physical network. Ultimately, it will cut the number of routing protocols the company manages, and carrier multiprotocol label switching (MPLS) lines needed to reach its retail locations.
Virtual WANs will transform networks just as virtualization has changed how IT provisions servers and storage. Today's IT pros must procure and program an expensive and proprietary router, connect it to costly MPLS private lines and maybe even pay for a back-up VPN with a different carrier that may never be pressed into service.
"The typical customer is an enterprise with remote locations looking to replace the hardware with a next-generation WAN," said John Burke, CIO and principal research analyst at Nemertes Research Group, a consulting firm in Mokena, Ill.
WAN virtualization takes on several forms that range from outsourcing everything as a service, to extending existing hardware (using the iWAN from Cisco, for example), or replacing everything with a physical or virtual appliance. Vendors, with products called vWAN, software-defined WAN (SD/WAN) or network as a service, all claim varying degrees of routing, optimization, traffic management, application management and security from the branch office over a remote network to the data center and the cloud.
On a simple level, a vWAN may boost bandwidth at a lower cost by virtualizing multiple links from a branch office to a corporate data center. Some products dig deeper into the application and prioritize traffic based on need, plus address compliance and security.
"We believe in the power of the hypervisor," said Spiegel, who expects to reduce his budget 40% by using commodity bandwidth to boost WAN performance, simplify configurations in branch offices and reduce time to deploy.
The vWAN, SD/WAN spectrum
WAN virtualization has lagged behind computing and storage, mainly because it's taken so long to break up the vertically integrated network stack, said Bharath Rangarajan, a vice president of products at Pertino, a Cupertino, Calif., startup that sells a cloud-based VPN service.
Such services allow for higher levels of security to end users who access important enterprise applications using mobile devices anywhere from cars to coffee shops. Sensitive data might then be sent over the unsecured public Internet where network performance is unpredictable.
In the enterprise, Cisco's black boxes dominated networks for years before Juniper Networks introduced its own proprietary stack. Today's technology separates the functions of the control plane that decides where traffic is sent and the data plane, which transports the traffic.
Considerations for vWAN
A vWAN's value is easily understood. It's not a technology looking for problems, it addresses them. "It's a more cost-effective WAN," said 451's Christy.
Consumer-grade Internet to branch offices has also become more accepted, not just for small remote locations, but larger ones too. It's still considered risky, but the definition of small may be expanding and the evaluation of risk getting looser.
As Internet links get cheaper, faster and more reliable, businesses have become less averse to using them where connectivity is critical, said Nemartes' Burke. This is especially true when you can install two cheap Internet connections with three or four nines of reliability for your remote network.
"It may not match the five nines of MPLS but taken together with a vWAN box, it can certainly match MPLS," he said.
The vWAN keeps the most dynamic aspects of the WAN to a software overlay, while retaining the physical underpinnings of the network as an underlay, said Peter Christy, an analyst at 451 Research, in New York. "It enables greater configuration and orchestration agility since it can be done largely in the software overlay," he said.
The whole software-defined network movement opens up people's eyes to the fact that there are different ways of solving networking challenges, said Andrew Lerner, an analyst at Gartner, in Stamford, Conn.
"The incumbent networking companies didn't do it better, and when you have a set of incumbents that are not making life easy, they left the door cracked open for the SD/WAN vendors," Lerner said.
Margie Semilof is Editorial Director for TechTarget's Data Center and Virtualization Media Group. Email her at [email protected].