Share this item with your network: BACKGROUND IMAGE: iSTOCK/GETTY IMAGES
Can HP, IBM and Dell survive the cloud?

iSTOCK/GETTY IMAGES
Evaluate
Weigh the pros and cons of technologies, products and projects you are considering.
A variety of options make data center expansion difficult
Data center expansion options are plentiful, but planning and preparation are essential when matching the right outsourcing option to your needs.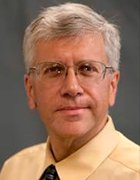 By
When MIT launched edX, an online education resource, professors never dreamed that interested students would jump at the opportunity. Anant Agarwal, president of edX, had expected 5,000 participants, but 120,000 people signed up instead. That stunning success put an enormous and unexpected burden on computing capacity.
The experience of Agarwal and MIT is hardly unique. Business depends on IT to support the computing needs of employees, partners and users, and those needs often escalate -- sometimes seemingly overnight. Administrators and business leaders need to know what options are available for on-demand data center capacity expansions, identify the best options and lay the groundwork for future capacity increases well before they're actually needed. There are a handful of choices for scaling up data center capacity.
Plug in a containerized data center
A containerized data center uses prefabricated containers to provide computing space along with suitable power and cooling infrastructure. Containers are dropped off (often on-premise) and interconnected to an existing facility. Additional containers can be deployed as computing needs grow. Containers are often a good fit for long-term projects such as disaster recovery preparedness or during data center renovations.
Containerized data center products are available in an astonishing array of shapes, sizes and options, so IT and business decision makers need to take a close look at what they're actually getting. One early iteration was a conventional trailer truck fitted with racks and simple power and cooling support.
Today, most organizations opt for custom-designed containers that are highly optimized for power and cooling efficiency such as Cisco's FlexPod or Hewlett-Packard's Performance Optimized Data Center (POD). These arrive with a full complement of computing equipment and infrastructure ready to run.
Container costs can vary wildly, and delivery times can typically range anywhere from 30 to 90 days, depending on the configuration. Also, consider the acquisition model: Containers can be purchased outright and depreciated, leased over the long term or even rented over short-term deployments.
Containers need to be situated on a foundation of asphalt or a concrete slab and require power to run the computing equipment. They require additional power or a chilled water source to cool the equipment inside. These are serious considerations--a fully loaded, operational container may need several hundred kilowatts and a large water chiller.
As an example, the HP POD 40c requires up to 450 kW and 240 gallons per minute (GPM) of water cooling. The existing data center infrastructure may simply not have those additional resources available for the container.
"The chiller plant may be almost as big as the container, especially of you want redundancy," said Robert McFarlane, an analyst at Shen Milsom Wilke LLC.
Security is another serious issue for containerized data centers. Containers are generally padlocked, but there is always a concern about the potential for theft of the entire container -- along with any sensitive data inside.
Containers can solve important problems, said Chris Steffen, principal technical architect at Kroll Factual Data, but it may not be appropriate to store confidential or regulated data in them. Organizations can instead migrate secondary or non-sensitive workloads to the container, leaving mission-critical workloads and data within the original, more secure data center.
More forward-thinking organizations may construct an enclosure to protect multiple containers. In effect, a new data center may evolve organically as a set of secured, protected containers.
In addition, network connectivity requirements may also justify optical fiber interconnections rather than conventional copper cabling, and fiber installation involves the local telecommunications provider.
"Assess the connectivity requirements, and get it in place before deploying the container," said Aaron Peterson, senior vice president of product management at IO Data Centers LLC.
Rent a data center with colocation
Another alternative for data center capacity expansions is the use of a wholesale colocation (colo) provider. Colocation allows an organization to rent dedicated space and equipment in a third-party provider's data center. That capacity can be operated and managed by the customer's own IT staff, though the provider may offer consulting and assistance.
"A colo is a partnership," Steffen said. "You work with them to host your infrastructure, and they can help as much or as little as you want."
The colocation provider is responsible for maintaining infrastructure, including power, cooling and all of the equipment. Customers enter a contract with the provider, establish connectivity with the provider and then migrate workloads to the provider's facilities. Since the customer typically manages the colocation effort, there is usually full management insight into power use, system performance and so on.
Costs and contract terms vary widely based on many needs, including computing resources such as the number of racks or the amount of storage. Other factors include power and cooling, support, and the level of availability and redundancy, as well as the frequency and degree of changes expected and the types of reporting. These factors will affect setup times, and a customer with substantial bandwidth requirements must install suitable fiber connectivity with the telco provider. As with containers, telco upgrades or installations can often delay a deployment by up to 90 days.
A customer with relatively small, static computing needs and a capable IT staff can engage a colo in a matter of weeks, but a large customer with massive computing, resiliency, security and technical support needs may spend more than four months negotiating a contract, and months more upgrading its connectivity and waiting for the provider to upgrade its own facilities -- such as HVAC, transformers, and installing cages or hard walls.
Customer changes can increase costs substantially, so colocation is most cost-effective when computing needs remain fairly constant. "The colo needs to plan their space and power," McFarlane said. "If you change things around, it upsets their business plan."
However, colocation providers are under increasing pressure from alternatives such as cloud providers, so contract terms are usually more flexible than years past. Still, McFarlane says that it pays to have a professional colo negotiator to help work out the contract and service-level agreement (SLA). "Know what you're getting and what happens if you don't get it," he said.
To save expenses, buy only the colo services that you need. Also, do your due diligence in evaluating the true reliability and responsiveness of a provider so that you're confident that it can meet its claims.