Definition
limited combustible cable (LCC)
Limited combustible cable (LCC), also called CMP-50 cable, is fire-resistant cable with insulation made of a synthetic material called fluorinated ethylene propylene (FEP). This insulation allows LCC to withstand higher temperatures for longer periods of time than ordinary cable. Another advantage of LCC is the fact that it lasts longer before the insulation begins to contaminate the cable, a process that is an inevitable part of cable aging and that can increase cable loss. In addition, LCC is more tolerant of prolonged high humidity or exposure to corrosive chemicals or pollutants.

Download this free guide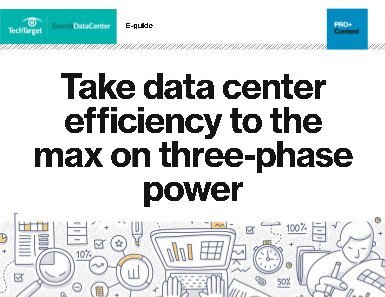 Experts agree: 5% load differential is key
But is that what you see in your organization's power balance? Does another setup work better for you? Learn why our experts say the goal for data center power distribution is no more than a 5% load differential among phases.
Venues where LCC can be advantageous include hospitals, nursing homes, schools, banks, hotels, casinos, auditoriums, and other buildings where large groups of people congregate. Switching centers, in which there is typically a substantial cable component, are logical places for LCC. So are buildings in which valuable items of merchandise, documents, data backups, or bank notes are stored. Potential benefits of the installation of LCC in place of ordinary cabling include enhanced safety for personnel, improved protection of investments, reduced need for sprinkling systems, and a possible reduction in insurance premiums.
Limited combustible cable can be identified by the marking CMP-50.
>> Stay up to date by receiving the latest IT term daily. Simply check "Word of the Day" to register.
Continue Reading About limited combustible cable (LCC)
Dig Deeper on Data center design and facilities
PRO+
Content
Find more PRO+ content and other member only offers, here.