Buyer's Handbook:
Select the best server for your data center
Article 1 of 4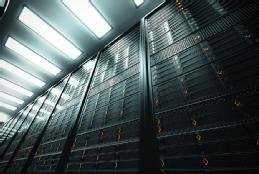 BACKGROUND IMAGE: 3dmentat/iStock
How to find the right server among the vast product options
Servers wear many hats in the data center today. They can make workers more productive because they help centralize resources and are particularly useful when building up new data centers or opening new offices. Workers can also more easily share data and access necessary resources without having to keep their own copies. In the bigger picture, servers can protect company data because admins can better control who can access company resources. The best server for an organization is one that will maximize these benefits.
Servers also play a key role in cutting expenses that companies would otherwise accumulate through security and resource management investments. These are just some of the numerous business benefits in store when an organization chooses the best server for their data center.
While buyers must keep in mind the type of server they need -- rack, blade or mainframe computer -- they must also assess what different servers offer in regards to these eight features: processors, memory, storage, connectivity, hot swapping, redundancy, manageability and security.
These basic capabilities serve as a useful starting point for buyers just beginning to explore their buying options.
The market is vast and the leading server providers offer different product types among rack, blade and mainframe servers as well as other types of systems such as towers, converged infrastructures, hyper-converged infrastructures and supercomputers. Products come in all shapes and sizes with many different capabilities, so buyers need to know exactly what server delivers what before purchasing. This detailed buyer's guide pulls together all of this essential information to help buyers pick the best server for their environment and keep their data centers functioning without a hitch.
With extensive research into the server market, TechTarget editors focus this series of articles on server vendors with considerable market presence that offer at least one product among blade, rack and mainframe types. Our research included Gartner, Forrester Research and TechTarget surveys.