News
Stay informed about the latest enterprise technology news and product updates.
Valentine's Day? How about Hug a Data Center Engineer Day?
We often speak cavalierly about building new data centers and all that goes into them. But unless you've actually done it — and I haven't — it's easy to take all the effort and talent involved for granted. Just remember, without the data center architects, your smartphone would be decidedly less so.

Download this free guide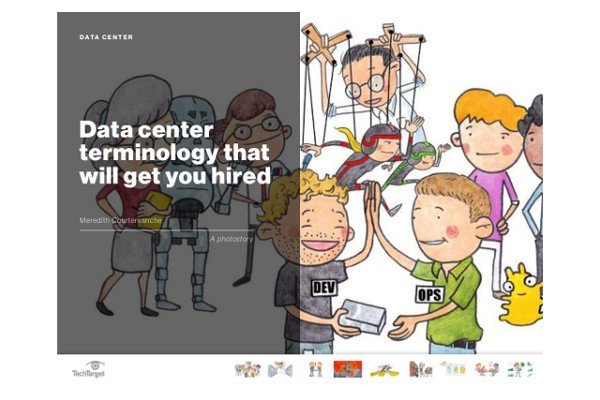 Download: Data center terminology that will get you hired
When it comes to data center job interviews, rattling off common DevOps and automation terms won't get you far – you must establish your knowledge of IT infrastructure scalability and resiliency, as well as culture and business to really impress. Download this COMPLIMENTARY Data Center Terminology guide to learn how to ace your next interview.
By submitting your personal information, you agree that TechTarget and its partners may contact you regarding relevant content, products and special offers.
You also agree that your personal information may be transferred and processed in the United States, and that you have read and agree to the Terms of Use and the Privacy Policy.
Once you have the building itself, there are power busways, networking cables and cooling infrastructure to install, not to mention workstations and any creature comforts you want to include for employees. On top of that, you have the cabinets and racks, servers and storage hardware to roll in, all of which is delicate and expensive. Oh, and you have a time limit: Yesterday.
This video from LeaseWeb really brings home just how much goes into setting up the data centers we rely on for computing. It doesn't mention whether they had to build the facility itself or just needed to move in the equipment and infrastructure.
So even if you're busy buying chocolates or ties for your Valentine's Day sweetheart — or picking your zombie flick for Feb. 15's Singles Awareness Day — take a minute to thank an engineer in your life, and maybe give her a hug.