News
Stay informed about the latest enterprise technology news and product updates.
Top tweets from the server room floor
To celebrate the Labor Day weekend, here are a few light-hearted gems from the Twitterverse you might hear on the server room floor.
In response to the news that President Obama would do an "Ask me anything" session on social hub Reddit, users of the service crashed the site.
Twitter denizen Ethan Kaplan posted the following in response: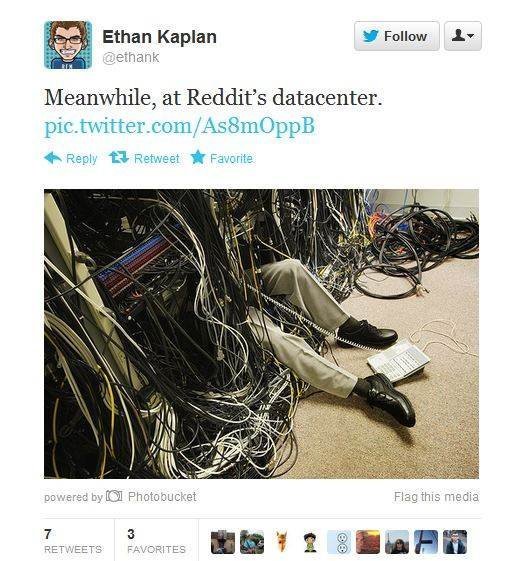 Next up is a facepalm-worthy tweet from Rob Malda, aka @cmdrtaco. Let's hope the referenced study by Citrix was exaggerating a bit.

Trolling, for those who don't know, is a little like playing pranks, only generally mean-spirited and performed on an undeserving target. Naigos, an open source network monitoring tool, sends lots of alerts, which can get annoying very quickly.

This one is straight from the fingertips of the venerable DevOps Borat. This little quip raises fourth generation programming languages to "old man on the mountain" level.

The CoderVersion hashtag floated its way around Twitter and left us giggling. Though there were too many to post, here's one that might hit close to home.