News
Stay informed about the latest enterprise technology news and product updates.
The true costs of data center downtime
IT professionals know that unplanned data center downtime is expensive, with the true costs associated with downtime often far exceeding the price of replacing faulty equipment. The time and effort spent by staff to remediate the problem is often difficult to calculate. Worse yet, extended downtime can hurt a company's reputation and lead to lost business opportunities with financial impacts that are nearly impossible to quantify. While the cost of downtime will vary by the severity of the event, and even with the type of business experiencing an outage, a study on understanding the costs of data center downtime by Emerson Network Power and the Ponemon Institute does its best to give IT professionals and corporate executives a peek into the true costs associated with data center downtime.

Download this free guide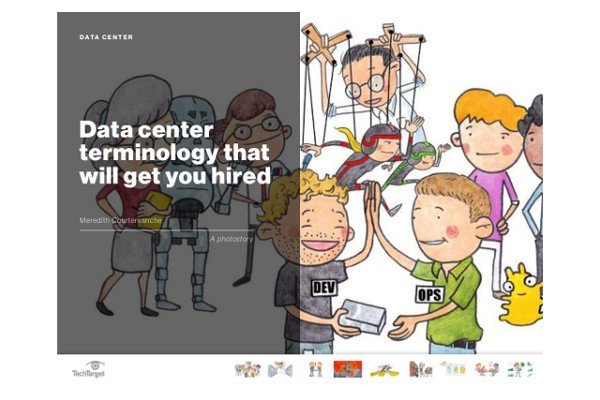 Download: Data center terminology that will get you hired
When it comes to data center job interviews, rattling off common DevOps and automation terms won't get you far – you must establish your knowledge of IT infrastructure scalability and resiliency, as well as culture and business to really impress. Download this COMPLIMENTARY Data Center Terminology guide to learn how to ace your next interview.
The study found that the average data center downtime event costs $505,500, with the average incident lasting 90 minutes. That number is staggering. In fact, in the heat of an outage, it's probably best not to spend too much time dwelling on the fact that every minute the data center remains down, a company is effectively losing $5,600. The study, which was published earlier this year, took statistics from 41 U.S. data centers in a range of industries, including financial institutions, healthcare companies and colocation providers.
The survey reinforces what many IT pros likely already knew – that the majority of downtime costs don't come from simply replacing equipment. About 62% of downtime costs reported in the study were attributed to indirect sources, such as reduced end-user productivity and lost business opportunities.
Uninterruptable power supply (UPS) system failure was the leading root cause of downtime, accounting for 29% of the outages recorded in the study. An additional 20% of the outages were related to inadequate cooling systems. Were these IT departments careless in building redundant power systems? Did they ignore the cooling capacity of their facility? Or, were they challenged by growing computing needs while also being constrained by tightening IT budgets?
It is easy to propose cuts to the utilities line of a large IT budget. It is a far different matter to follow through on those budget reductions without adversely affecting downtime prevention and preparedness. A portion of the survey that gauged employees' thoughts on downtime preparedness said it best. While 75% of senior-level employees felt their companies' senior management fully supports efforts to prevent and manage unplanned outages, only 31% of supervisor-level employees agreed.