News
Stay informed about the latest enterprise technology news and product updates.
Test your backups before it's too late
Check out this advice from expert Brien M. Posey on the importance of server backup.
Having reliable backups is critical to your organization's health regardless of what type of fault-tolerant infrastructure you have in place. Fault-tolerant components such as failover clusters and redundant network hardware only protect you against hardware failure. They do nothing to guard against data loss. For example, if a user accidentally deletes a file, then your fault-tolerant hardware won't do anything to help you get the file back.

Download this free guide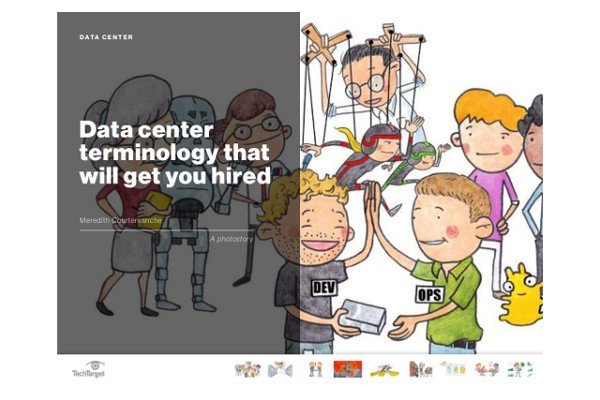 Download: Data center terminology that will get you hired
When it comes to data center job interviews, rattling off common DevOps and automation terms won't get you far – you must establish your knowledge of IT infrastructure scalability and resiliency, as well as culture and business to really impress. Download this COMPLIMENTARY Data Center Terminology guide to learn how to ace your next interview.
Of course, just backing up your servers isn't enough. You have to test the backups to make sure they work. I once saw a major organization lose all of the data from one of its Microsoft Exchange Servers because it had been backing up the server incorrectly and didn't know it. Had the company tested its backups, it would have found the problem before it was too late to do anything about it.
It's one thing to say that backups need to be tested, but quite another to actually test them. Create an isolated lab environment that you can use for backup testing. You don't need to worry about using high-end servers or implementing any kind of redundancy. You just need to be able to restore your backups to some virtual machines to make sure they work.
At a minimum, your lab will most likely require a domain controller, DNS and DHCP server that mimic those used in your production environment. That's because so many Tier 1 applications are dependent on the Active Directory. For example, suppose you want to verify the integrity of your Exchange Server backups. You couldn't just restore Exchange to an isolated server and expect it to work. The mailbox databases would never mount because the required Active Directory infrastructure would not be present.
When I test my own backups, I like to start out by restoring the most recent backup of my PDC emulator —which is also a DNS server—to a virtual server. This provides me with the infrastructure required to test other backups, but it also gives me an easy way of verifying the integrity of a domain controller backup.