News
Stay informed about the latest enterprise technology news and product updates.
Reviews from the IT crowd, minus British accents
The last time I bought a video game, I grudgingly went to a brick and mortar store but checked the ratings on Amazon before I went. Buy local, shop global and whatnot. The last time I bought a computer – or parts for one, rather – I bought from NewEgg after scouring reviews for hours.

Download this free guide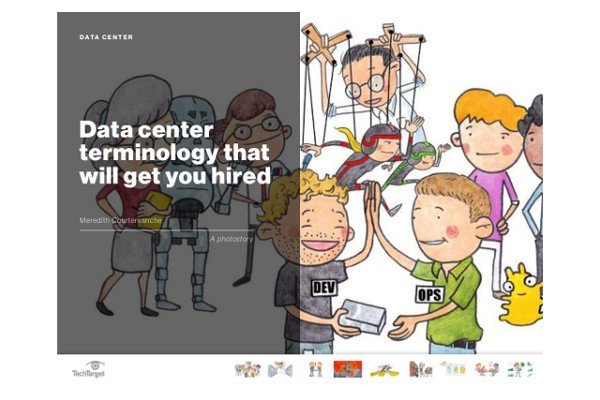 Download: Data center terminology that will get you hired
When it comes to data center job interviews, rattling off common DevOps and automation terms won't get you far – you must establish your knowledge of IT infrastructure scalability and resiliency, as well as culture and business to really impress. Download this COMPLIMENTARY Data Center Terminology guide to learn how to ace your next interview.
If you wanted to shop for enterprise software or hardware, there was no business equivalent of, say, an Amazon where you could see what other users had to say about a particular product. And if you wanted to warn other IT pros about a particular blade server that melted in its rack or you just needed to rant about XenServer, you were relegated to various forums scattered around the Web.
But a new site called IT Central Station attempts to fill that void. According to the company, the site will feature social networking, user validation and a bunch of different categories.
The site presents itself as a peer review site for IT with no vendor bias – though they'll happily accept ads! – and as a thriving community for IT guys to bemoan terrible products or sing praises for the good ones.
I don't know about you, but I always take online reviews with a grain of salt. I've seen enough padded, biased reviewers to know when I'm being conned. Are you that savvy? Do you think IT Central Station can somehow avoid the bias?