News
Stay informed about the latest enterprise technology news and product updates.
Did Oracle go too far by dropping Itanium?
Oracle's shenanigans de-supporting Intel Itanium and by extension HP-UX on Integrity certainly hasn't earned it any friends, but experts are divided on whether the database giant has gone too far.

Download this free guide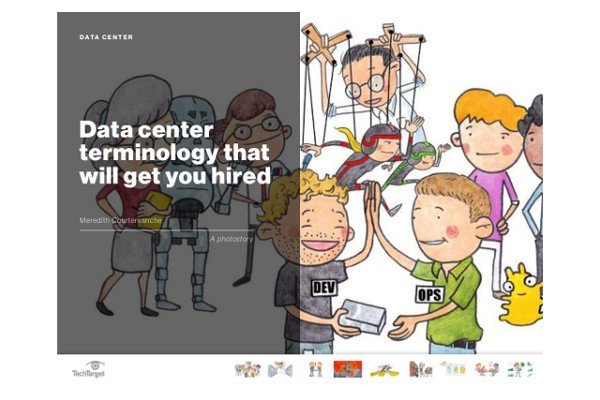 Download: Data center terminology that will get you hired
When it comes to data center job interviews, rattling off common DevOps and automation terms won't get you far – you must establish your knowledge of IT infrastructure scalability and resiliency, as well as culture and business to really impress. Download this COMPLIMENTARY Data Center Terminology guide to learn how to ace your next interview.
By submitting your personal information, you agree that TechTarget and its partners may contact you regarding relevant content, products and special offers.
You also agree that your personal information may be transferred and processed in the United States, and that you have read and agree to the Terms of Use and the Privacy Policy.
According to a recent survey of Oracle customers by Gabriel Consulting Group, 67% said the decision to desupport Itanium changed their opinion of the database giant for the worse, compared with 27% that said their opinion was unchanged or not negatively impacted. In fact, Oracle may be even more unpopular than those numbers suggest, since many of the 27% clarified that they had thought badly of Oracle to begin with.
Oracle has never been popular with its customers, but this time, the Gabriel Consulting Group survey suggests playing hardball with HP might be the last straw.
"It's hard to say for certain, but my sense is that [Oracle's] actions have gotten users' attention, and are making them think," said Dan Olds, Gabriel Consulting Group principal. "It's not necessarily the straw that broke the camel's back, but they're looking at what's out there."
In the software space, the survey found deep pockets of frustration with the company, in particular among Oracle database customers, 39% of which reported they were migrating or actively evaluating other platforms.
Users of Oracle's operating systems (Solaris, Solaris x64 and Oracle Linux) are even more likely to jump ship: 51% of respondents said they were actively looking at alternatives (25%) or definitely migrating (26%).
But as much animosity as Oracle has generated, it will probably be none the worse for the wear – and will probably come out ahead, said Richard Fichera, principal analyst at Forrester Research.
"These are the actions of a company that thinks they can get away with it," he said. In fact, Fichera said he wouldn't be surprised if Oracle raised prices further on competitive platforms, to make the cost of its hardware relatively more attractive.
"This was a tough business move, but everyone in this business is pragmatic," he added. "It's tempting to say that everyone is going to punish them, but what is the cost of unraveling from Oracle? Is it worth $500,000 plus added risk? Probably not."