Physical security playbook
This playbook on physical security will provide all the information you need to keep the bad guys out of your data center.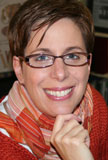 How involved are you in securing your data center? Are you confident your data center can't be compromised? Are you working with physical security consultants or facilities experts? If your knowledge of physical security is limited and you want to know how to be more proactive when it comes to keeping your infrastructure safe--from cabling to floor boards--this Playbook has the information you're looking for.
Drop me an e-mail to let me know what you think of this Playbook: Kate Evans-Correia, Editor.
Continue Reading This Article
Enjoy this article as well as all of our content, including E-Guides, news, tips and more.
By submitting your personal information, you agree to receive emails regarding relevant products and special offers from TechTarget and its partners. You also agree that your personal information may be transferred and processed in the United States, and that you have read and agree to the Terms of Use and the Privacy Policy.

---

Do you have a question on physical security for your data center? SearchDataCenter.com's physical security expert Thor Mollung is available to answer your questions. You can pose a question or view responses to previously answered questions.
---
| | |
| --- | --- |
| Table of Contents | |

Physical security checklists


Designing with physical security in mind


Budgeting for physical security


Convergence of logical and physical security

| | |
| --- | --- |
| Physical security checklists | Return to Table of Contents |
| | |
| --- | --- |
| Designing with physical security in mind | Return to Table of Contents |
| | |
| --- | --- |
| Budgeting for physical security | Return to Table of Contents |
| | |
| --- | --- |
| Convergence of logical and physical security | Return to Table of Contents |
---
Dig Deeper on Data center physical security and fire suppression