Systems management software
Gold Award:
Puppet Labs' Puppet and Opscode's Chef: A tie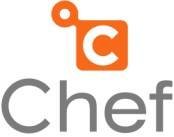 Automation can be the best bang for your buck when it comes to systems management. Removing warm-blooded humans from manual configuration and provisioning tasks saves time and money, and the continual-verification, cloud-like properties that come with newer automation help to keep the lights on.
Right now, the two most interesting products are Puppet Labs' Puppet and Opscode Inc,'s Chef. Both products do a good job of balancing cloud hype and pragmatic use. Their users cover a wide range, from consumers to enterprises, from Zynga to blue-blood Fortune 500-type shops. The mantle of DevOps that both of these products have makes them a good pick for IT departments.