Systems management software
Bronze Award:
Apple Inc.'s iOS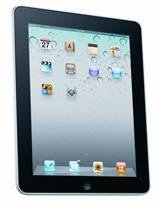 (iOS as shown on the iPad -- Courtesy of Apple)
The iPhone and iPad have taken off in the last year with as much bang as the original Macintosh and PC. End users, and more importantly, high-level executives, have such a strong desire to use these devices that they're being introduced into corporate networks, whether IT departments want them or not.
While the email and remote-wipe functionalities might be enterprise-grade, little else about these devices is IT department-friendly, despite claims of the opposite. Vendors are being driven by both their own desire for these devices and customers' demands to deliver apps on these devices -- even if it's only in the form of iOS-friendly mobile sites.
As numerous people have told me throughout the year, an iPad is one of the only ways to ensure people actually look at all the IT dashboards out there and engage with them in a meaningful way. Sometimes you need a spoonful of sugar to make the IT go down well, and iOS devices are a mighty big bucket of the sweet stuff.