Quotes from Dell World 2012 and AIIM in the Cloud
Here are a few insightful quotes from Dell World 2012 and AIIM in the Cloud to illustrate how IT has changed and will continue to change.
Looking for something else?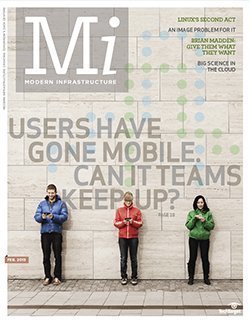 Download
Dell World 2012 and AIIM introduced more than just new products; they highlighted some things to look for in the coming year.
"Going to the cloud forces you to go mobile because most cloud vendors make mobile apps. And if you go mobile, you are doing BYOD whether you plan for it or you are dragged along for the ride. It's better to control that chaos if you can."
--Laurence Hart, CIO of AIIM, at the AIIM in the Cloud event
"How we help customers move away from ports and switches and processors and memory."
--Michael Dell's view of what modern infrastructure is, at Dell World
"Back when I was in office, the average cell phone weighed 5 pounds. There were 50 websites on the Internet. There were more websites created than that since I began this speech. I sent two emails my entire time in office."
--Bill Clinton in his keynote speech at Dell World
Dig Deeper on Data center budget and culture
PRO+
Content
Find more PRO+ content and other member only offers, here.