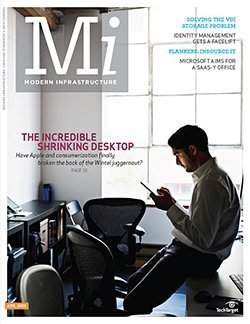 On April 11th, we hosted over 125 IT professionals at our first Modern Infrastructure Decisions Summit in New York City.

The event, much like our online magazine of the same name, was built to help IT professionals build enterprise data centers, while keeping an eye on tectonic shifts in trends like cloud computing and consumerization.. 
 
We realize, however, that not all who wanted to attend were able to join us in New York – but all is not lost.
 
To the right you'll find a list of carefully selected resources by the industry experts who participated in our Modern Infrastructure event and that, collectively, will help you tackle some of your most pressing infrastructure challenges.

 
This was first published in April 2013