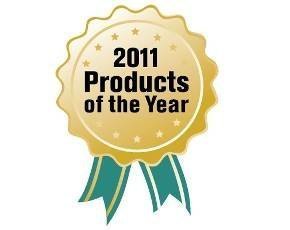 Every year brings new hardware and software that pushes the boundaries of what's possible in terms of data center efficiency and performance. New technologies bring innovation and cost savings. And when implemented properly, new technologies can provide strategic and competitive opportunities or offer technical alternatives that might not have existed before. But products change rapidly and it can be difficult for busy IT professionals to keep up.
There is a lot at stake when choosing products for a live data center environment. New products are often costly and challenging to deploy. Picking the right hardware and software can be the difference between IT perceived as a burdensome line item on a corporate balance sheet, and IT seen as an innovative and cost-effective business partner. It can be tough to cut through the hype, and even experienced data center professionals need help identifying the best products for their next refresh cycle.
SearchDataCenter.com's annual Products of the Year awards evaluate these products on a variety of important criteria, and award gold, silver and bronze winners in each of the three categories: infrastructure, systems management and computing hardware.
For the past several weeks our independent judges have been poring over the dozens of submissions we received for our 2011 Products of the Year awards. In December, they narrowed down the entries to the top eight finalists in each category. Picking winners among such a strong crop of entries was no easy task, but our judges burned the midnight oil and chose the very best that the IT industry has to offer. Congratulations to the winners and thanks to everyone who took the time to submit a product nomination!
Although often underappreciated by IT, or seen as a facilities department responsibility, infrastructure is the backbone of any data center. Many IT professionals are now realizing the importance of having efficient, adequate and redundant power and cooling. For example, today's powerful new blade servers could not be deployed without proper airflow, while green technologies can help mitigate hefty energy costs and allow organizations to stay competitive.
For the purposes of this year's awards, infrastructure products are related to power generation, power protection, power distribution, air or water cooling, raised floors, environmental or green technologies, container-based data centers and any other "facilities-oriented" elements of data center infrastructure.
As data center environments get more complex, choosing the right systems management tool has become more important than ever. Virtualization has created another wrinkle, decoupling workloads from the underlying hardware, often making it difficult to efficiently provision resources to optimize performance. The right systems management tool can save time, streamline operations, and help administrators proactively address potential issues before they become critical problems. An effective systems management tool is as critical to a data center as any server or air conditioning system – especially for larger data centers with high levels of workload consolidation.
For the purposes of this year's awards, systems management products include any systems management appliances and software products designed to measure, benchmark, report, provision, plan and control servers and other data center devices. Entrants may include any systems management point products up through major management frameworks.
It shouldn't come as any surprise that we see incredible increases in computing power entering the data center. New servers are packing more cores and memory into smaller form factors. But, we're also seeing equally impressive improvements in other areas of computing hardware. New switches are solving I/O problems arising from virtualization, and new storage technologies are improving speed and availability. These products can enable unprecedented computing capability and facilitate workload growth to degrees that may have been unimaginable just a couple of years ago.
For the purposes of this year's awards, the computing hardware category includes all server-class computer hardware in any configuration and delivered in any form factor including rack and blade. This category also includes related computing hardware such as networking and storage systems as well as integrated infrastructure suites.