Keep your server sharp and upgrade memory techniques
A savvy memory upgrade can solve server inefficiency, slowness and unreliability. Choose the wrong memory type and you can forget about being administrator of the month.
Introduction
This guide explores emerging server memory types and their pros and cons, including various DIMMs, flash and SSD storage, PCI Express accelerators and channel memory. Experts explain how to determine the best server memory upgrade for specific applications and use cases in enterprise data centers.
1

Pick and choose

-
Be picky when buying memory
Having a hard time choosing between new server memory options? It can be complicated with the new technologies and features available, so read up on the options before you add or upgrade memory in your server.
2

Does this memory fit?

-
Tailor and upgrade memory to fit your infrastructure
Step up your memory game by choosing the right configuration for your infrastructure and use cases. Find out how to optimize and upgrade memory without giving up on your existing servers.

Download this free guide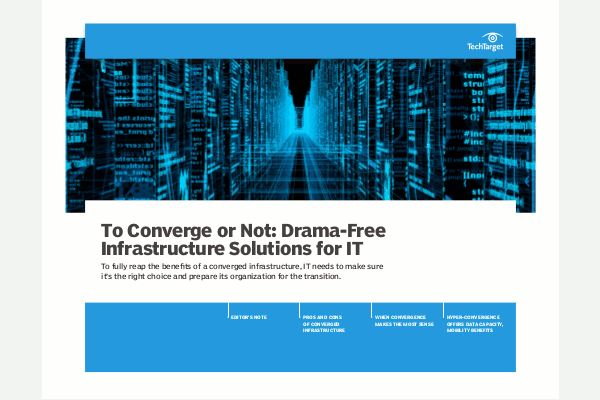 How to fully reap the benefits of a converged infrastructure
Inside this essential guide, discover a detailed breakdown of the pros and cons of converged infrastructure, its top use cases, and the steps to take to prepare your existing infrastructure for the transition. Also, learn about hyper-convergence and how it differs from converged infrastructure.
By submitting your email address, you agree to receive emails regarding relevant topic offers from TechTarget and its partners. You can withdraw your consent at any time. Contact TechTarget at 275 Grove Street, Newton, MA.
You also agree that your personal information may be transferred and processed in the United States, and that you have read and agree to the Terms of Use and the Privacy Policy.

3

Solid state spins up

-
Solid-state stuff
Get flash-based storage in a flash. These expert tips and news coverage explore what you need to know about boosting memory performance with flash storage.
4

Remember these definitions

-
Don't forget the meaning of these terms
These definitions will help you remember everything you need to know about server memory.