As data center environments get more complex, choosing the right systems management tool has become more important than ever. Virtualization has created another wrinkle, decoupling workloads from the underlying hardware, often making it difficult to efficiently provision resources to optimize performance. The right systems management tool can save time, streamline operations, and help administrators proactively address potential issues before they become critical problems. An effective systems management tool is as critical to a data center as any server or air conditioning system – especially for larger data centers with high levels of workload consolidation.
For the purposes of this year's awards, systems management products include any systems management appliances and software products designed to measure, benchmark, report, provision, plan and control servers and other data center devices. Entrants may include any systems management point products up through major management frameworks.
Gold
Microsoft System Center Virtual Machine Manager 2008 R2 SP1

The single pane of glass is the dream of all systems operations managers – to be able to effectively manage their entire environments through a single screen. The dream may not yet be fully realized, but as part of the System Center Suite of management tools, Microsoft's Virtual Machine Manager (SCVMM) 2008 R2 SP1, is close enough to deserve the Gold Product of the Year award in systems management for 2011.
SCVMM has been around for a while now, competing head-to-head with a variety of different vendors and third-party tools. But with this latest 2008 R2 SP1 release, SCVMM is breaking free from the pack as the tool of choice for virtualized environments.
Numerous key features have been included in this release, including support for Dynamic Memory and RemoteFX features that are part of Windows Server 2008 R2 SP1. Both features increase the utilization of virtual machine (VM) hosts. VM Queue and TCP Chimney features increase the network performance of the VM while decreasing the CPU burden. Quick Storage Migration enables the migration of VM storage while the VM is running; regardless of the VM's location. There is also a streamlined process for updating all of the VMs on a given host. And these are just the core capabilities – there are a dozen others as well.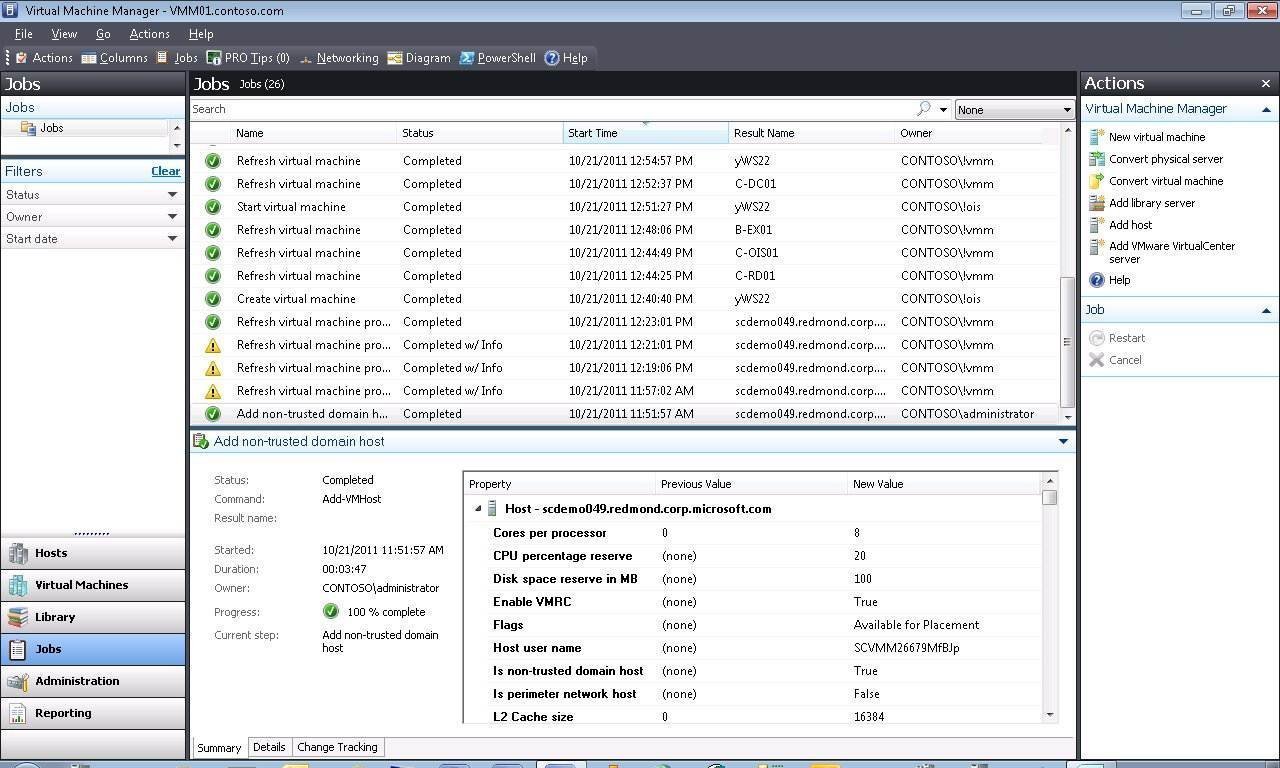 SCVMM 2008 R2 SP1 is also a workload optimization tool. Using SCVMM and other components of the System Center suite, administrators can automate many traditional workloads and concentrate human resources to more pressing projects. The VM placement utility has been vastly improved over previous versions. Previously, it was a point-in-time snapshot that was little more than a best guess, but now it takes dozens of factors into consideration before recommending a placement for a VM.
But what really makes SCVMM 2008 R2 SP1 shine is that Microsoft decided to seamlessly integrate with other virtualization products and vendors. In addition to Hyper-V, SCVMM provides compatibility with VMware VI3 through Virtual Center integration. SCVMM supports VMware-specific features, such as VMotion, while also providing SCVMM-specific features like Intelligent Placement to VMware servers. It also provides a process that converts VMware VMs to virtual hard disks through the virtual to virtual (V2V) transfer process. There is also a very user-friendly self-service portal, which is compatible with multiple third party vendors and tools.
Microsoft has made some very significant strides with this latest release of SCVMM. The company is also freely admitting that there are actually other virtualization solutions out there, and that some of them are good (a hard pill to swallow for Microsoft). Their efforts to integrate with other system management products and tools make the newest version of SCVMM the realization of the single pane of glass dream come that much closer, and worthy of evaluation by data center managers.
Silver
VMTurbo Inc. Cloud Operations Manager

The hardest part of virtualization is actually managing the virtualized environment once it is virtualized. There are many systems management tools, but VMTurbo Cloud Operations Manager takes some of the best features in the systems management space and combines them into a product that provides excellent virtualization metrics and a reasonable cost as a single appliance-based solution based on SUSE Linux. It's worthy of our Silver systems management Product of the Year award for 2011.
VMTurbo Ops Manager not only monitors the environment, but also detects and resolves common issues with the VMs in the environment. It uses the metrics that it collects to effectively optimize the virtualized environment, from VM placement to bottleneck analysis and so on. It can identify a specific problem, weigh the impact the problem is having on the environment and then make intelligent recommendations how best to correct the problem before it becomes a crisis.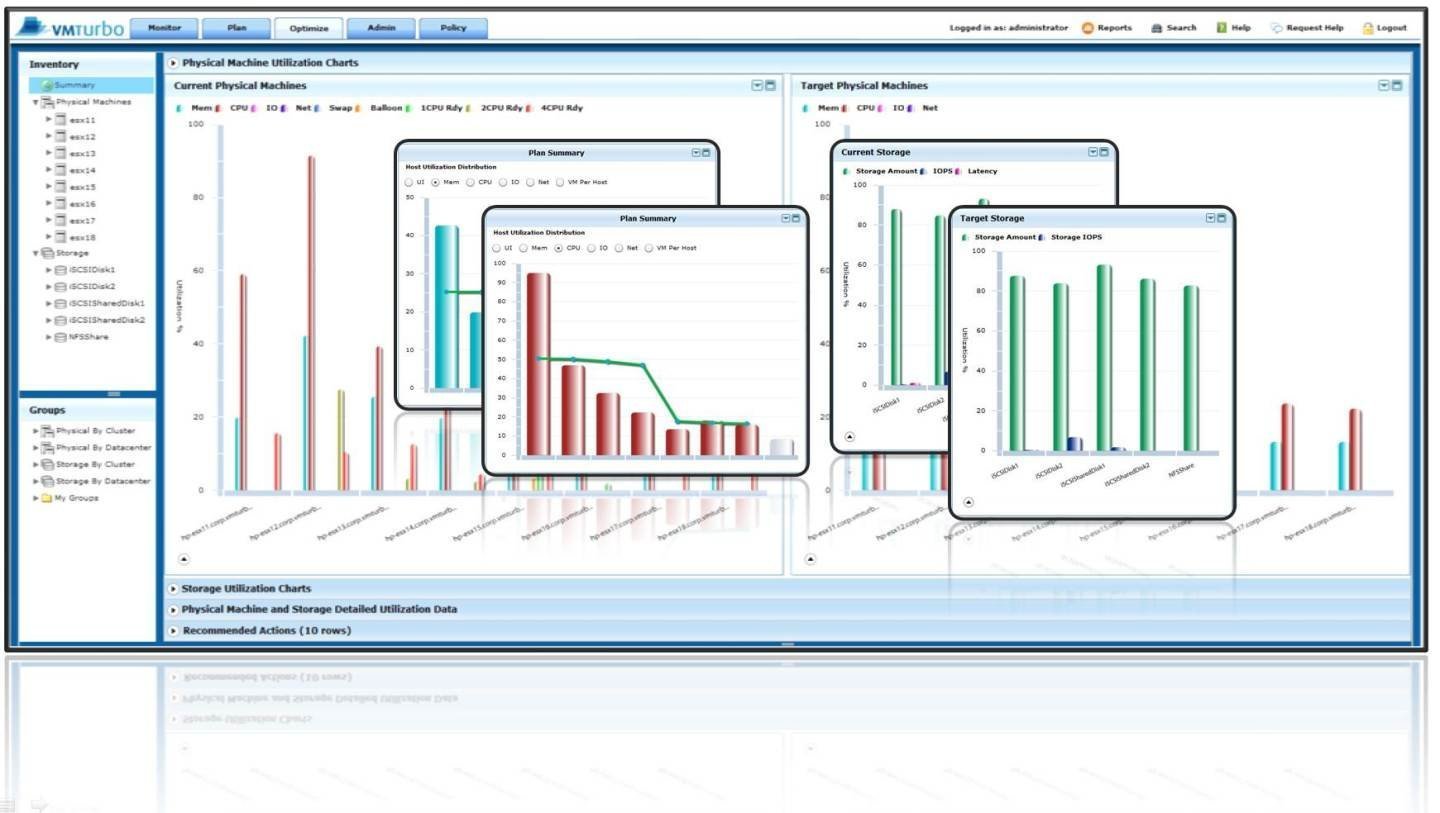 Another key aspect of VMTurbo is the ability to monitor the entire IT stack, not just the VMs and hosts (a common issue that limit some products' monitoring capabilities). VMs are not islands in the data center. They require the same resources as standalone servers and other devices generally would. When your monitoring tool does not pay attention to these resources, the snapshot that the tool provides is limited at best, but a proper monitoring solution addresses all of these areas.
Total cost of ownership is always a concern with management tools. After the nominal upfront cost, many products require a substantial annual maintenance fee for continued use. VMTurbo's pricing model is very simple – per socket or per VM – and each is priced per month. The cost is easily justified in the reclamation of resources due to the optimizations that the tool will likely bring to the virtualized environment.
There are multitudes of management tools available, but few end-to-end solutions. VMTurbo is one of the latter, and certainly worthy of consideration.
Bronze
Dell Inc. Advanced Infrastructure Manager (AIM)

Dell's Advanced Infrastructure Manager (AIM) is one of the more interesting systems management products to hit the market in recent years. It is a heterogeneous product, able to work with a variety of different vendors to maximize data center compute resources. It also automates storage and network connectivity, which eases the burden of reconfiguring the environment every time something in the data center changes. It's a combination of features worthy of a Bronze systems management Product of the Year award for 2011.
One of the most difficult parts of the modern data center is managing computing resources. Lots of management products will give the system administrator an initial view of a VM placement, but AIM is constantly evaluating the environment. If you imagine a data center as a real life Tetris-type game, the system administrator is constantly moving the different pieces around to maintain some level of harmony. Much of that moving around is a guessing game – trying to determine what pieces best fit where – while also prognosticating future growth or any number of other business-critical variables and maintaining a standard of operational efficiency. At best, this leads to a constant shuffle of VMs, storage and networks to make the data center work, but AIM takes care of this for you. Sure, it may need to be tweaked a little, but most of the heavy lifting can be accomplished by AIM.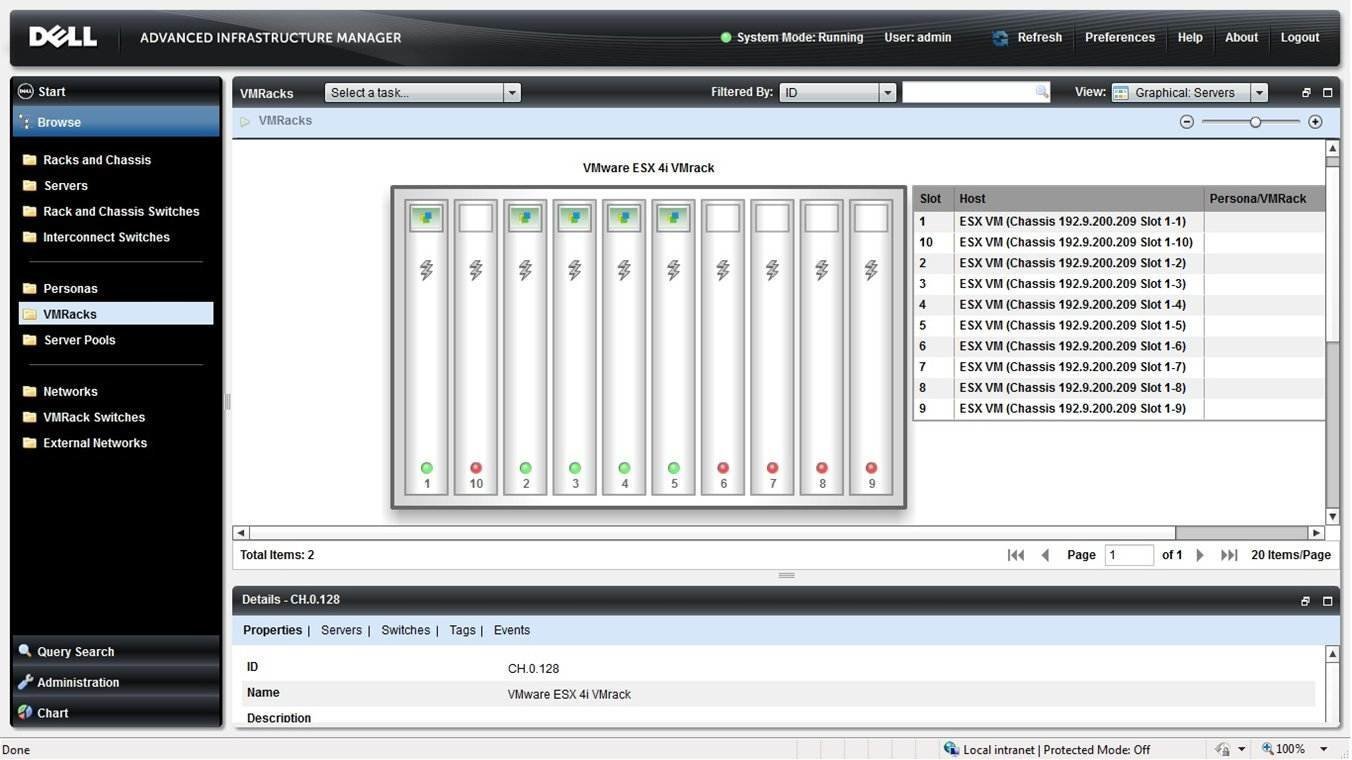 And despite being a tool offered by Dell, AIM will work on multiple vendors' x86 servers, storage and networking gear. This is something that Dell should highlight more in its sales pitch; many system administrators see "Dell" and immediately dismiss the tool if they are not a Dell shop. AIM also complements the existing systems management environment, integrating with several of the common virtualization and management products that are already in the data center.
IT resource utilization is becoming a more important metric every year, especially as IT budgets continue to shrink with the economy. Dell's Advanced Infrastructure Manager is a great tool to help system administrators maximize their compute environment while decreasing the administration workload.