Evaluate
Weigh the pros and cons of technologies, products and projects you are considering.
Data center house of horrors: A colony of freaks
In this second slide of the data center house of horrors slideshow, relics of a data center past come back to life.
Looking for something else?
TECHNOLOGIES

PRODUCTS
A colony of freaks in a data center wasteland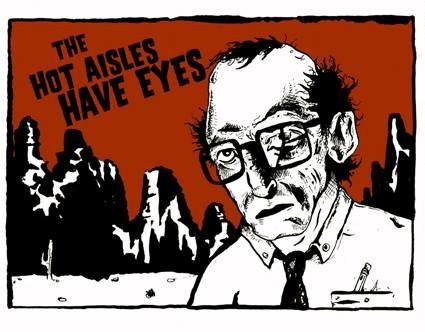 Years ago, a young systems engineer visited a prospective client's data center. There was no work to be done yet. He was just visiting to evaluate the facility and see whether he could do anything for the company.
Immediately, he walked into an emergency. The fire alarm was going off, with four inches of water on the server room floor. He saw a switch from the dinosaur era, an AS/400 and a tape backup library on a plastic wheelie cart. A Dell server sat unracked, and a bunch of random communications equipment was piled on a wooden table. Every piece of equipment bleeped or fizzed. And to our hero's horror, there was a solid mass of Ethernet and RJ-11 as thick as a man's waist, tangled together and coming out of a PBX board that must have been put in 1945 with a punchdown nailed to it!
The company's owner staggered out from nowhere. He assumed the young engineer had been called for repair service. He thought the systems could come back up in an hour. Just when you think it couldn't get more horrifying, the guy who put in the original green screen terminals and server stepped out of the shadows. They'd called him out of retirement and he screamed, "You can't treat Unix boxes that way. They're not Windows [servers]; they don't like to be slammed!"
By the time he got a Dell engineer on the phone, our protagonist was so far gone that tech support from Dell was actually a pleasant event…
--Carl Brooks
Dig Deeper on Data Center jobs and staffing and professional development
PRO+
Content
Find more PRO+ content and other member only offers, here.