In certain computer operating systems, a job step is part of a job, a unit of work that a computer operator (or a program called a job scheduler) gives to the operating system. For example, a job could be the running of an application program such as a weekly payroll program. A job is usually said to be run in batch (rather than interactive) mode. The operator or job scheduler gives the operating system a "batch" of jobs to do (payroll, cost analysis, employee file updating, and so forth) and these are performed in the background when time-sensitive interactive work is not being done. In IBM mainframe operating systems (MVS, OS/390, and successors) a job is described with job control language (JCL). Jobs are broken down into job steps. An example of a job step might be to make sure that a particular data set or database needed in the job is made accessible.
Download This Guide To Nailing Your 2016 IT Interview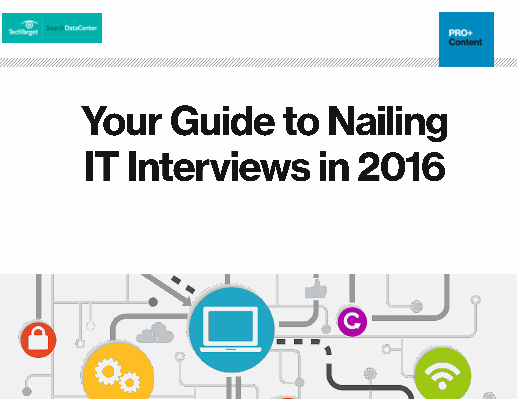 Prep yourself for these common 2016 System, Cloud, Exchange and Windows administrator interview questions and start 2016 off with a bang!
By submitting your email address, you agree to receive emails regarding relevant topic offers from TechTarget and its partners. You can withdraw your consent at any time. Contact TechTarget at 275 Grove Street, Newton, MA.
You also agree that your personal information may be transferred and processed in the United States, and that you have read and agree to the Terms of Use and the Privacy Policy.

This was first published in
November 2005
Dig Deeper on Colocation, hosting and outsourcing management
PRO+
Content
Find more PRO+ content and other member only offers, here.