Definition
gzip (GNU zip)
What is gzip?
Gzip (GNU zip) is a free and open source algorithm for file compression. The software is overseen by the GNU project.
In this context, compression is the deliberate reduction in size of data to save storage space or increase the data transfer rate. Gzip is most often used to compress web pages on the server end for decompression in the browser. The format is popular for compression of streaming media. Normally used to compress individual files (such as the executable programs for installing software), gzip can also be used to concatenate and compress several streams simultaneously.

Download this free guide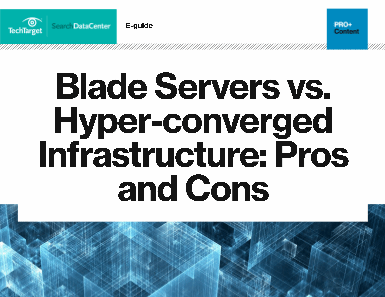 Blade Servers vs. Hyper-converged Infrastructure: Pros and Cons
Is the change to hyper-converged infrastructure really necessary when the same effect can be achieve with blade servers? Download this PDF for a comparison of the benefits of both hyper-converged infrastructures and blade servers, and the risks associated with both.
By submitting your personal information, you agree that TechTarget and its partners may contact you regarding relevant content, products and special offers.
You also agree that your personal information may be transferred and processed in the United States, and that you have read and agree to the Terms of Use and the Privacy Policy.
Jean-Loup Gailly and Mark Adler developed gzip as a replacement for compress, the format used in earlier versions of Unix and Linux. In comparison, gzip offers better compression than compress and, unlike the earlier format, contains no proprietary algorithms. Gzip can also be used with other operating systems, including Windows and Macintosh OSes.
A gzip file has the extension .gz and contains a 10-byte header, optional extra headers, a checksum and data indicating the original uncompressed file size. Multiple files can be combined and compressed into an archive called a tar.gz file or tarball. Gzip, like the zipping compression utility for Windows and Macintosh, is based on an algorithm called deflate.
Files compressed using gzip can be unzipped with a program called gunzip.
Continue Reading About gzip (GNU zip)
Dig Deeper on Linux servers
PRO+
Content
Find more PRO+ content and other member only offers, here.