configuration management database (CMDB)
A configuration management database (CMDB) is a database that contains all relevant information about the components of the information system used in an organization's IT services and the relationships between those components... (Continued)
Looking for something else?
A configuration management database (CMDB) is a database that contains all relevant information about the components of the information system used in an organization's IT services and the relationships between those components. A CMDB provides an organized view of data and a means of examining that data from any desired perspective. Within this context, components of an information system are referred to as configuration items (CI). A CI can be any conceivable IT component, including software, hardware, documentation, and personnel, as well as any combination of them. The processes of configuration management seek to specify, control, and track configuration items and any changes made to them in a comprehensive and systematic fashion.
Download: IT Acronyms - A Quick Reference Guide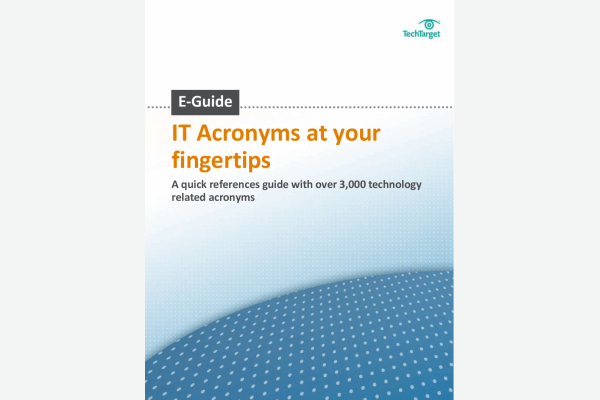 Download this free quick reference guide with over 3,000 IT acronyms; including a special section of the top 15 acronyms you need to know today.
By submitting your personal information, you agree to receive emails regarding relevant products and special offers from TechTarget and its partners. You also agree that your personal information may be transferred and processed in the United States, and that you have read and agree to the Terms of Use and the Privacy Policy.

The IT Infrastructure Library (ITIL) best practices standards include specifications for configuration management. According to ITIL specifications, the four major tasks of configuration management are:
Identification of configuration items to be included in the CMDB
Control of data to ensure that it can only be changed by authorized individuals
Status maintenance, which involves ensuring that current status of any CI is consistently recorded and kept updated
Verification, through audits and reviews of the data to ensure that it is accurate.
Continue Reading About configuration management database (CMDB)
PRO+
Content
Find more PRO+ content and other member only offers, here.