access layer
The access layer is where host computers and end users connect to the network.
Looking for something else?
In the Cisco hierarchial model, also known as the hierarchial internetworking model, the access layer is responsible for providing end user devices with a connection to network resources.
IT Acronyms - A Quick Reference Guide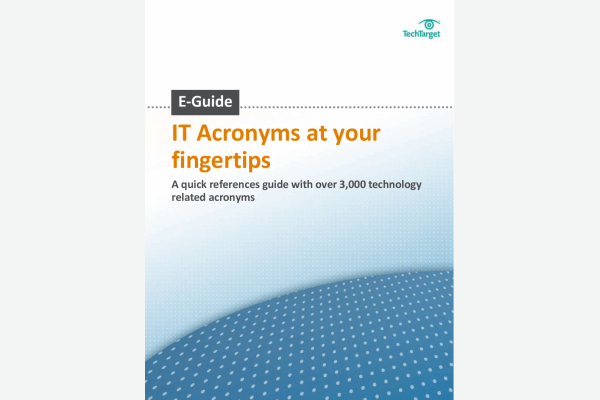 Download this free quick reference guide with over 3,000 IT acronyms; including a special section of the top 15 acronyms you need to know today.
By submitting you agree to receive email communications from TechTarget and its partners. Privacy Policy Terms of Use.

The access layer, which is the lowest level of the Cisco three tier network model, ensures that packets are delivered to end user devices. This layer is sometimes referred to as the desktop layer, because it focuses on connecting client nodes to the network. Access layer devices include hubs, multi-station access units and switches.
Continue Reading About access layer
Dig deeper on Data center network cabling