Definition
COBOL (Common Business Oriented Language)
COBOL (Common Business Oriented Language) was the first widely-used high-level programming language for business applications.
Download This Guide To Nailing Your 2016 IT Interview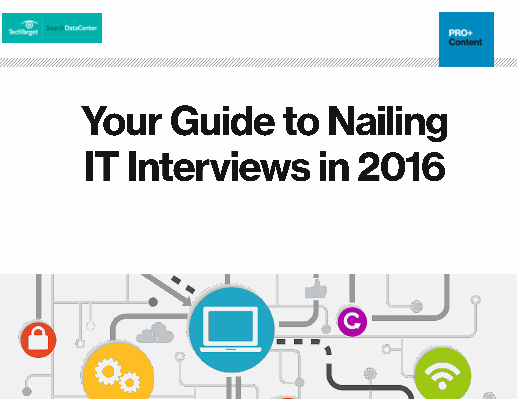 Prep yourself for these common 2016 System, Cloud, Exchange and Windows administrator interview questions and start 2016 off with a bang!
By submitting your email address, you agree to receive emails regarding relevant topic offers from TechTarget and its partners. You can withdraw your consent at any time. Contact TechTarget at 275 Grove Street, Newton, MA.
You also agree that your personal information may be transferred and processed in the United States, and that you have read and agree to the Terms of Use and the Privacy Policy.

While the language has been updated over the years, COBOL programs are generally viewed as being outdated. Today, however, a majority of payroll, accounting and other business application programs still use COBOL despite the growing popularity of more modern programming languages such as Java, C++ and .NET. In fact, there are more existing lines of programming code still in use written in COBOL than in any other programming language.
COBOL evolved from the pioneering work of Rear Admiral Grace Hopper in the 1940's. Hopper felt it was important to have a programming language that resembled natural English -- one that would be easy to write and easy to read. In years immediately preceding the year 2000, many COBOL programs required change to accommodate the new century and programmers with COBOL skills were in high demand to prepare legacy code for Y2K.
After the turn of the century, the demand for COBOL programmers was not as great and many schools stopped teaching the language. To many people's surprise, COBOL is once again being taught in universities -- this time to support the DevOps movement which requires employees to have both development and system operation skills.
This was first published in
October 2014
Continue Reading About COBOL (Common Business Oriented Language)
PRO+
Content
Find more PRO+ content and other member only offers, here.