ANSI (American National Standards Institute)
ANSI, American National Standards Institute, organization for fostering, development of technology standards, industry groups, International Organization for Standardization, ISO, International Electrotechnical Commission, IEC, computer standards, American Standard Code, Information Interchange, ASCI, Small Computer System Interface, SCSI, what is, definition, term, glossary
Looking for something else?
COMPANIES

INDUSTRIES
ANSI (American National Standards Institute) is the primary organization for fostering the development of technology standards in the United States. ANSI works with industry groups and is the U.S. member of the International Organization for Standardization (ISO) and the International Electrotechnical Commission (IEC).
IT Acronyms - A Quick Reference Guide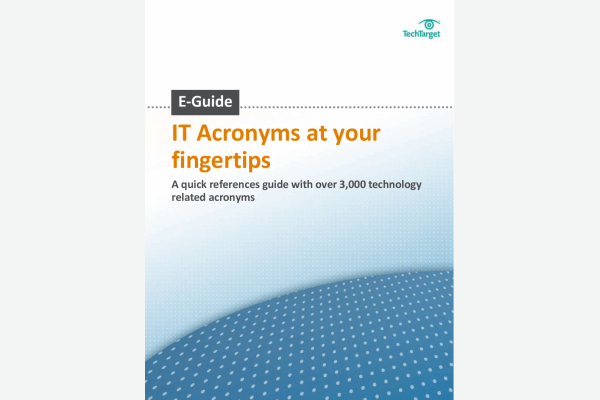 Download this free quick reference guide with over 3,000 IT acronyms; including a special section of the top 15 acronyms you need to know today.
By submitting your personal information, you agree to receive emails regarding relevant products and special offers from TechTarget and its partners. You also agree that your personal information may be transferred and processed in the United States, and that you have read and agree to the Terms of Use and the Privacy Policy.

Long-established computer standards from ANSI include the American Standard Code for Information Interchange (ASCII) and the Small Computer System Interface (SCSI).
Continue Reading About ANSI (American National Standards Institute)
Dig deeper on Data center standards and metrics