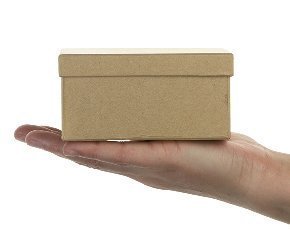 Rather than a big container setup, the micro data center fits a whole compute system onto 23U, with fire and climate protection built in.

MORE HIGHLIGHTS

Deployment of the third platform impacts the way IT conducts business within its organization, calling for more collaboration among business units.

Data center modernization projects can take many forms, like data migration, which helped one enterprise streamline its consolidation.

With modern technology, it's hard to pinpoint one single next big thing, but there are plenty of options ready to wreak havoc on the data center.

Clouds that enterprises build rarely stack up to AWS and its ilk in a public cloud. Follow these steps if you want a viable private cloud for users.
Email Alerts
Register now to receive SearchDataCenter.com-related news, tips and more, delivered to your inbox.
By submitting you agree to receive email from TechTarget and its partners. If you reside outside of the United States, you consent to having your personal data transferred to and processed in the United States.
Privacy
TOOLS OF THE TRADE
Energy-efficient data centers reduce facility costs and help protect the environment, but many data centers are fabricating truths about being green.
Guide

Is a colocated data center in your future? When a rip-and-replace is out of the question, prepare for colocation, but plan accordingly.

E-zine

Disaster recovery is hard and expensive, based on the enterprises with partial -- or no -- DR plans. But cloud computing is bringing DR to the masses.
Over its 100-year history, IBM has reinvented itself numerous times to remain competitive in hot, emerging markets or, more rarely, just to survive and remain whole. The last reinvention 20 years ago addressed the second reason when IBM grew too fat and happy about 20 years ago, and missed a couple of impo...

More blog posts
Options for building a data center quickly