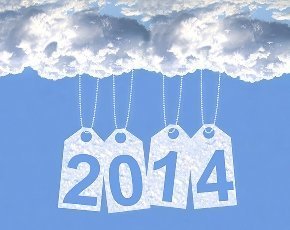 IT priorities and budgets have shifted toward software, cloud and automation to get the most from data centers in 2014.

MORE HIGHLIGHTS

HP hopes its new converged systems can claim a bigger slice of the big data and virtualization pies, but will users already committed to cloud resp...

Enterprise data centers can follow the Web-scale IT strategy of Facebook, Google and other giants by implementing these five tips from Gartner.

Hybrid clouds let businesses keep some workloads at home and still capitalize on public cloud platforms. Here's how to get the best of both worlds.

Weigh in on your data center frustrations and successes and get answers to your most pressing questions straight from the SearchDataCenter.com expe...
Email Alerts
Register now to receive SearchDataCenter.com-related news, tips and more, delivered to your inbox.
By submitting you agree to receive email from TechTarget and its partners. If you reside outside of the United States, you consent to having your personal data transferred to and processed in the United States.
Privacy
TOOLS OF THE TRADE
Whether you're a CIO or a system administrator, a good IT book will help your career. The SearchDataCenter Advisory Board shares their favorites.
Essential Guide

Whether they're in a monolithic data center or a closet with a few racks, eventually all servers must upgrade. Here's when and how to do it.

E-zine

This issue delves into DCIM, the state of cloud storage, VMware NSX and modern processor designs.
Over its 100-year history, IBM has reinvented itself numerous times to remain competitive in hot, emerging markets or, more rarely, just to survive and remain whole. The last reinvention 20 years ago addressed the second reason when IBM grew too fat and happy about 20 years ago, and missed a couple of impo...

More blog posts