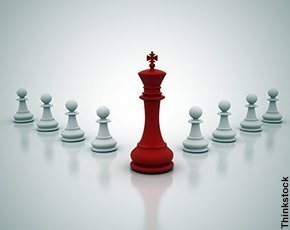 The rise of converged systems has brought a new level of manageability to the data center, but these integrated offerings have a few drawbacks.

MORE HIGHLIGHTS

The PUE metric helps smaller enterprises measure data center energy use to determine if various efficiency initiatives are worth pursuing.

There's more to data center colocation services than trimming facility costs. A colo with cloud services adds security and speed to your enterprise.

VMware's upcoming public cloud and AMD's 64-bit ARM servers are technologies for the data center that exemplify the changes in the IT industry.

Weigh in on your data center frustrations and successes and get answers to your most pressing questions straight from the SearchDataCenter.com expe...
Email Alerts
Register now to receive SearchDataCenter.com-related news, tips and more, delivered to your inbox.
By submitting you agree to receive email from TechTarget and its partners. If you reside outside of the United States, you consent to having your personal data transferred to and processed in the United States.
Privacy
RECIPE FOR SUCCESS
With technologies such as cloud computing in the limelight, data center pros need to upgrade their skillsets to catch the latest wave of innovation.
Guide

The DevOps movement broke traditional silos to create the future of IT. Here are some fundamentals to help you stay on top in this agile field.

E-zine

A few big server hardware vendors once ruled enterprise IT. But with virtualization, cloud computing and the rise of commodity hardware, do HP, IBM and Dell still have the same clout?