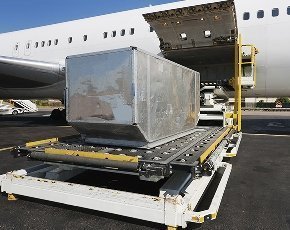 The U.S. data center building industry is well-established, but it's literally a whole new world when companies expand IT operations internationally.

MORE HIGHLIGHTS

With firefalld and system init daemons, and XFS new to RHEL 7, system administration could be easier. See how these changes affect you.

Privileged users have superpowers that keep Linux secure. Learn how to configure and run commands with root privileges in this free book excerpt.

Dell and Red Hat have formed a PaaS coalition based on OpenShift, but enterprise deployments of such technologies are still few and far between.

Clouds that enterprises build rarely stack up to AWS and its ilk in a public cloud. Follow these steps if you want a viable private cloud for users.
Email Alerts
Register now to receive SearchDataCenter.com-related news, tips and more, delivered to your inbox.
By submitting you agree to receive email from TechTarget and its partners. If you reside outside of the United States, you consent to having your personal data transferred to and processed in the United States.
Privacy
TOOLS OF THE TRADE
Energy-efficient data centers reduce facility costs and help protect the environment, but many data centers are fabricating truths about being green.
Essential Guide

Improve operations and shorten time spent troubleshooting problems with server management tools.

E-zine

Disaster recovery is hard and expensive, based on the enterprises with partial -- or no -- DR plans. But cloud computing is bringing DR to the masses.
Over its 100-year history, IBM has reinvented itself numerous times to remain competitive in hot, emerging markets or, more rarely, just to survive and remain whole. The last reinvention 20 years ago addressed the second reason when IBM grew too fat and happy about 20 years ago, and missed a couple of impo...

More blog posts
Options for building a data center quickly